Friday, Feb 11, 2022 • Herb Booth : Contact
A civil engineering professor at The University of Texas at Arlington has received two contracts worth nearly $1.1 million from the Texas Department of Transportation (TxDOT) to use recycled plastic pins (RPP) for slope stabilization and increasing the bearing capacity of highway walls.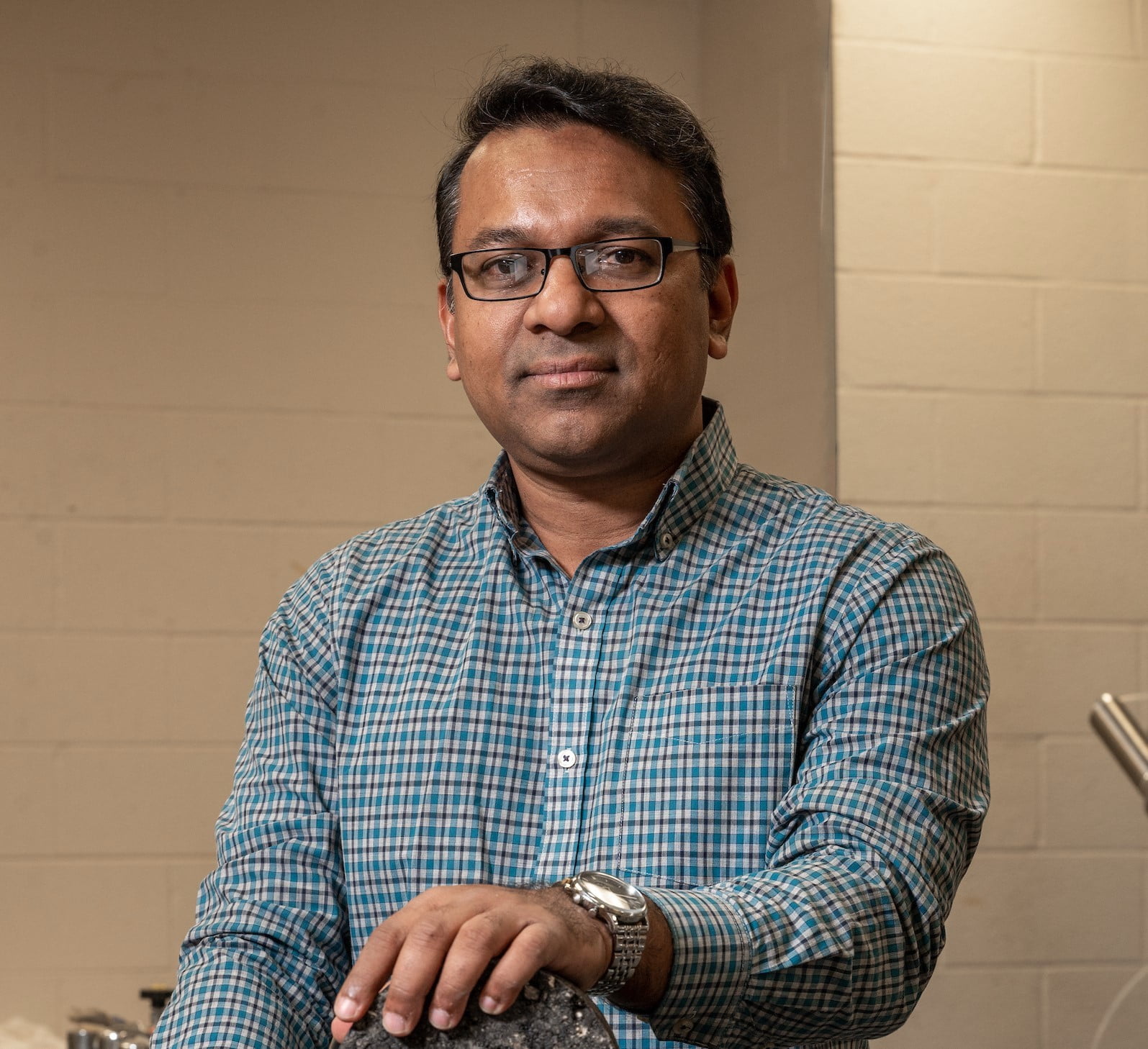 "This technology makes the slopes more stable and reduces cost to repair the slopes," said Sahadat Hossain, who also is the director of UT Arlington's Solid Waste Institute for Sustainability.
RPP technology involves using pins about 8 to 10 feet long and driving them into highway slopes to provide stabilization. The process reduces costs by more than 50% when compared to conventional stabilization methods. Now, Hossain is trying to use the same RPP for other engineering applications.
The first contract is worth $685,220 and uses the RPP technology to increase bearing capacity of retaining wall foundations and shearing capacity of mechanically stabilized earth walls for TxDOT's approach slopes for bridges. This project is still in the testing phase and comes out of TxDOT's Dallas district.
The second project is worth $394,000, comes out of TxDOT's Fort Worth district, and uses RPP technology to repair highway slopes. It is a continuation of a 2020 project in which TxDOT awarded Hossain $987,140.
"We've had great success in using recycled plastic pins to shore up highway embankments in North Texas, and several other states have used similar technology now because we've proven that it works," Hossain said.
Ali Abolmaali, UTA professor and chair of the Civil Engineering Department, said Hossain's work in sustainable infrastructure systems has shown impactful results toward enhancing smart, long-lasting infrastructure.
"Sahadat has been instrumental in addressing the needs of state and local government agencies in Texas and is renowned around world," Abolmaali said. "He has built strong relationships with TxDOT, and that has benefited many other UT Arlington faculty."