Business awards earned in Tucson and Southern Arizona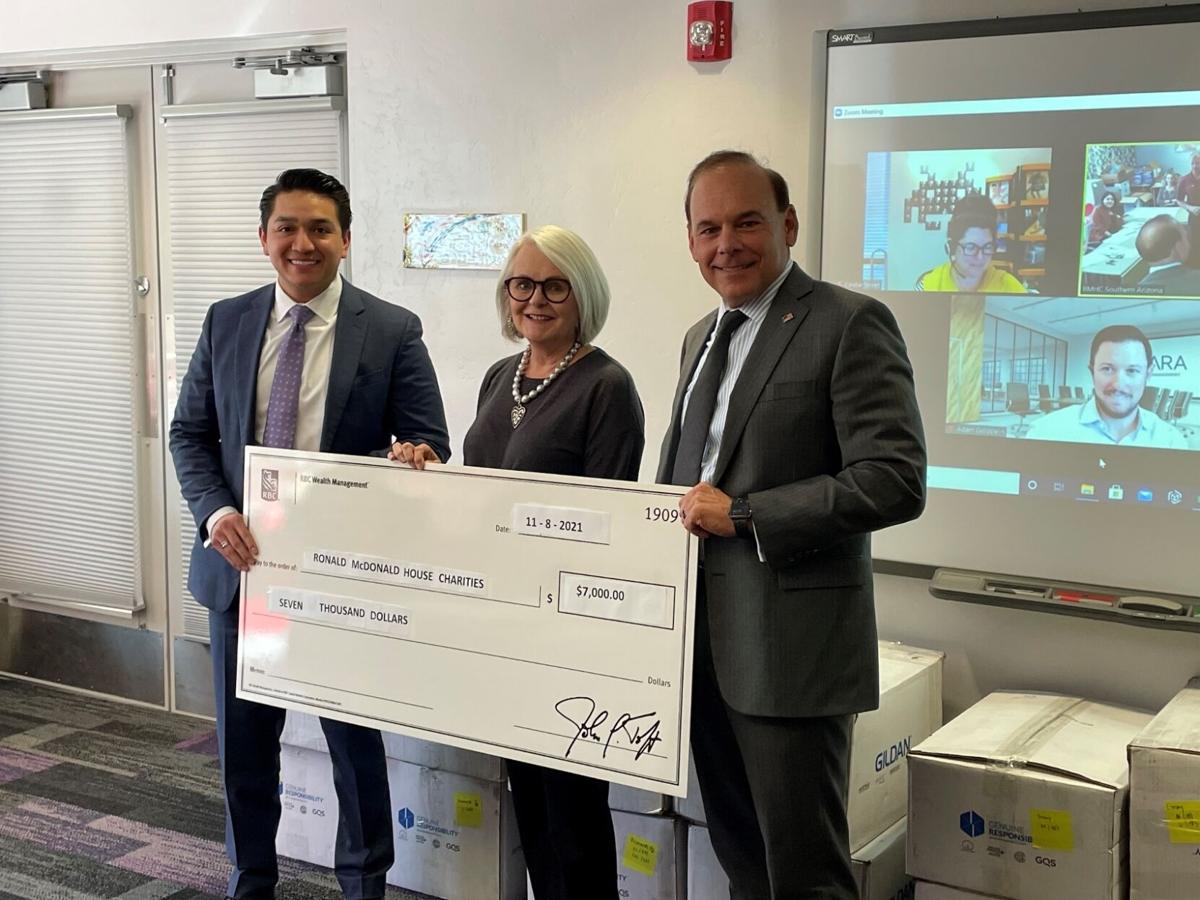 Arizona Daily Star
Tucson Interfaith HIV/AIDS Network: Southwest Airlines has selected local nonprofit Tucson Interfaith HIV/AIDS Network (TIHAN) as one of 52 nonprofits in the US to receive a special grant to share kindness. For its 50th anniversary, Southwest launched the One Million Acts of Kindness challenge to support and uplift those who help make the world a better place, one small act at a time. To celebrate having now achieved its goal of inspiring 1 million caring acts in the community, the airline has chosen 52 charitable, nonprofit organizations to receive a combined gift of One Million Dollars of Thanks. The airline's contest invited nonprofit organizations to apply to win 100 domestic, one-way travel awards. Over 2,500 charitable groups submitted entries and participated in the challenge by signing the airline's Kindness Pledge, thereby committing to complete acts of kindness for others. TIHAN's application was a proposal for 100 domestic one-way travel awards to share with people living with HIV who might not be able to afford to travel and want to visit family, or who might want to have a family member come and visit them here in Tucson.
Ronald McDonald House Charities of Southern Arizona: For the fourth consecutive year, Ronald McDonald House Charities of Southern Arizona is the beneficiary of a $7,000 grant from the RBC Foundation. The mission of RBC Foundation — USA is to improve the quality of life in the communities where RBC does business by supporting nonprofit organizations that make a positive difference and promote diversity. "This funding helps us continue to offer a comfortable home-away-from-home for families who come to Tucson for their child's medical care," said Kate Maguire Jensen, president and CEO. "Funding from RBC Foundation ensures that families can stay at the Ronald McDonald House as long as they need to, at no cost."
Catalina In-Home Services: Catalina In-Home Services has been named among the nation's Top 100 Leaders in Experience as measured by overall client and caregiver satisfaction by Home Care Pulse, a national satisfaction research and quality assurance firm. Results from more than 3,500 agencies were evaluated before the top 100 were chosen. In addition to earning a spot in the new Top 100 in Experience list, Catalina In-Home also received the 2022 Best of Home Care-Provider of Choice, Best of Home Care-Employer of Choice, and Best of Home Care Leader in Excellence awards. This recognition is based on monthly confidential telephone interviews with up to 10% of randomly selected agency clients and/or caregivers. Results are scored on industry benchmarks and best practices in areas such as caregiver training, client/caregiver compatibility, caregiver compassion, and ease of communication and scheduling.
Submit items to business@tucson.com; please use 'Biz Awards' in the email subject line.
Get the latest local business news delivered FREE to your inbox weekly.