1 min ago
Immigration minister confirms Djokovic has left Australia
Australia's Immigration Minister Alex Hawke has confirmed Novak Djokovic's departure from Australian soil.
"I welcome today's unanimous decision by the Full Federal Court of Australia, upholding my decision to exercise my power under the Migration Act to cancel Mr Novak Djokovic's visa in the public interest," Hawke tweeted.
"I can confirm that Mr Djokovic has now departed Australia."
An Emirates plane carrying Djokovic has taken off from Melbourne Airport, bound for Dubai.
18 min ago
Djokovic flies out of Australia, ending his Australian Open ambitions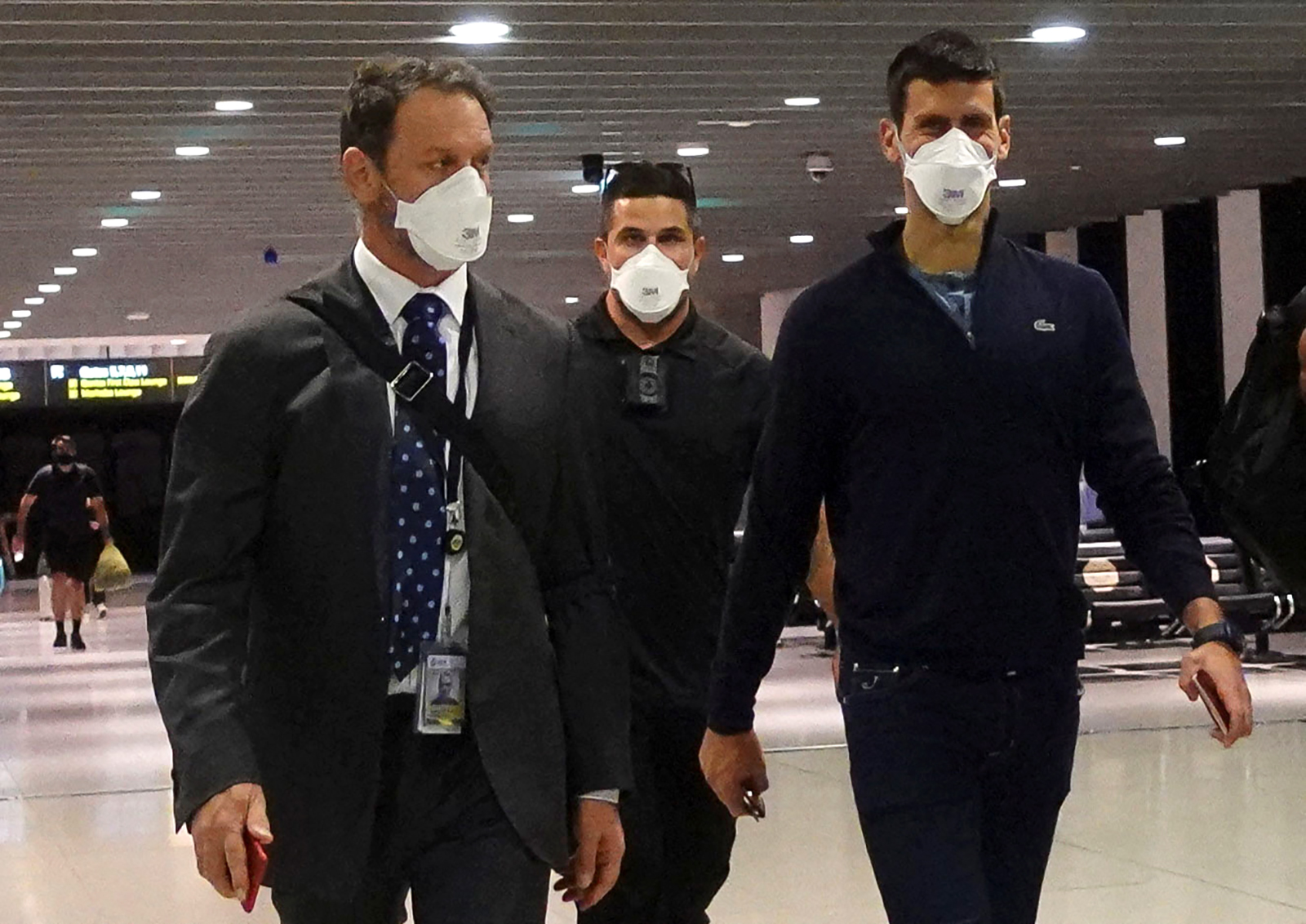 Novak Djokovic has left Australia on an Emirates flight to Dubai, hours after he lost a legal challenge against a decision to revoke his visa.
The player's ultimate destination is not yet known.
The departure brings to an end a days-long drama revolving around whether or not the Serb, who is not vaccinated against Covid-19, could be admitted to the country under a medical exemption.
The world No. 1 had been scheduled to play Monday night in the Australian Open, where he had hoped to win a record-breaking 21st men's grand slam title.
Read the story in full: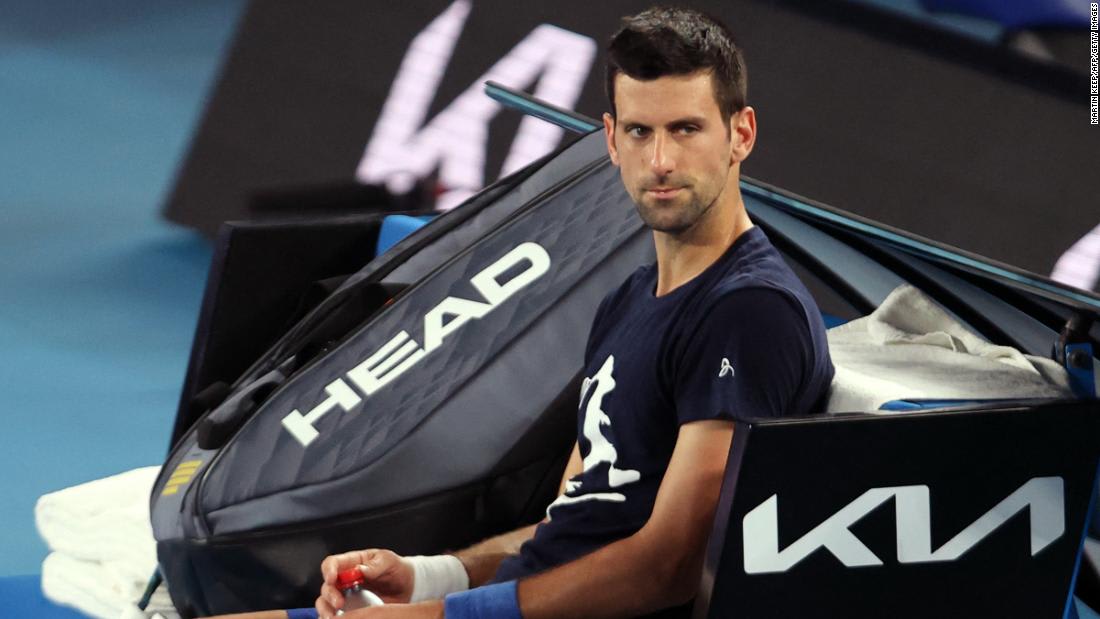 1 hr 4 min ago
Djokovic leaving shortly on Emirates flight — source
From CNN's Paula Hancocks
World men's tennis No.1 Novak Djokovic will depart Australia at 10:30 p.m. local time (6:30 a.m. ET) Sunday on an Emirates flight, a source with knowledge of the case confirms.
1 hr 22 min ago
Djokovic supporter in Melbourne "very disappointed" by ruling
Goran Zabic, who was among a group of Djokovic supporters who gathered in Melbourne on Sunday, said he was "absolutely devastated, as well as shocked" by the outcome.
"I really was surprised that a person such as a minister could overturn a judicial system. So, very disappointed, very disappointed," Zabic told CNN.
He had believed he would get to support Djokovic in the Australian Open, Zabic said. Asked if he had a message for the Serbian tennis star, he said: "Look, not to get political but I'd just like to say, Novak you've won the fight. But looks like you lost the political war."
He described Djokovic as being a "national hero" to the Serbian people, adding that he was an "absolute legend, as a human and as a tennis player. Extremely important."
1 hr 48 min ago
ATP says Djokovic's absence from the Australian Open "is a loss for the game," wishes him well
The ATP has described the decision to uphold the cancellation of Novak Djokovic's visa as "the end of a deeply regrettable series of events" and said his absence from the Australian Open is "a loss for the game."
"Ultimately, decisions of legal authorities regarding matters of public health must be respected. More time is required to take stock of the facts and to take the learnings from this situation," the ATP said in a statement.
"Irrespective of how this point has been reached, Novak is one of our sport's greatest champions and his absence from the Australian Open is a loss for the game. 
"We know how turbulent the recent days have been for Novak and how much he wanted to defend his title in Melbourne. We wish him well and look forward to seeing him back on court soon."
The ATP continues to strongly recommend vaccination to all players, it said.
2 hr 17 min ago
Canadian player Vasek Pospisil defends Djokovic, says: "This is not his fault"
From CNN's Wayne Sterling
Canadian tennis player Vasek Pospisil, who co-founded the Professional Tennis Players Association with Novak Djokovic, has given his reaction to Australia's Federal Court denying Djokovic's visa appeal.
"Novak would never have gone to Australia if he had not been given an exemption to enter the country by the government (which he did receive; hence Judge Kelly's initial ruling)," Pospisil tweeted Sunday.
"He would have skipped the Australian Open and been home with his family and no one would be talking about this mess.
"There was a political agenda at play here with the elections coming up which couldn't be more obvious. This is not his fault. He did not force his way into the country and did not 'make his own rules'; he was ready to stay home."
2 hr 45 min ago
Tennis Australia "respects" the court's decision
Tennis Australia, the national governing body for tennis and organizer of the Australian Open tournament, has said it "respects the decision of the Federal Court" regarding Novak Djokovic's visa.
"As per Grand Slam rules the No.1 position in the draw has been filled by a Lucky Loser," it said in a statement.
"We look forward to a competitive and exciting Australian Open 2022 and wish all players the best of luck."
3 hr 1 min ago
Djokovic replaced in Australian Open draw
From CNN's Chris Eldergill
The organizers of the Australian Open have now replaced top seed Novak Djokovic following his failed attempt to halt his deportation from Australia.
The new order of play inserts Salvatore Caruso in place of Djokovic. The Italian will face Serbian player Miomir Kecmanović.
Third seed Alexander Zverev will now move to the center court slot previously occupied by Djokovic. He plays Daniel Altmaier.
3 hr 21 min ago
Prime Minister Scott Morrison: Now it's time to "get on with the Australian Open"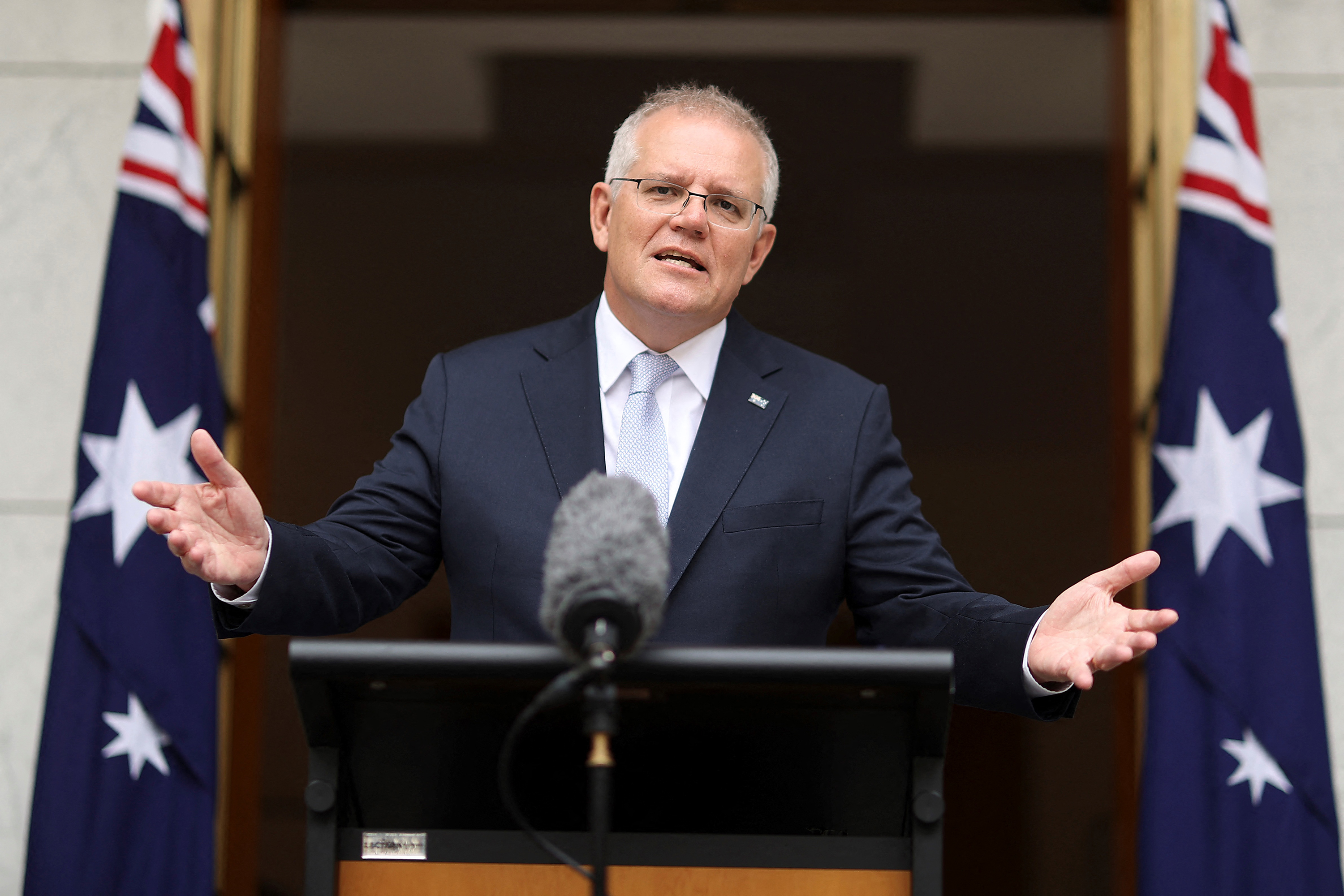 Australian Prime Minister Scott Morrison welcomed the federal court's decision to dismiss Novak Djokovic's appeal on Sunday, saying in a statement that the cancelation decision "was made on health, safety and good order grounds, on the basis that it was in the public interest to do so."
"I welcome the decision to keep our borders strong and keep Australians safe," he added. "As I said on Friday, Australians have made many sacrifices during this pandemic, and they rightly expect the result of those sacrifices to be protected.
"Strong borders are fundamental to the Australian way of life as is the rule of law."
He thanked the court for handling the issue quickly. "It's now time to get on with the Australian Open and get back to enjoying tennis over the summer," he added.