H.S. ROUNDUP: Hibriten soccer blanks Red Devils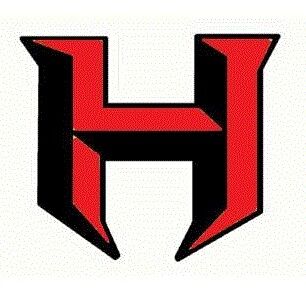 From staff reports
NEWTON — The Hibriten girls soccer team defeated Newton-Conover 3-0 on the road Monday, scoring once in the first half before adding two goals in the second half. Charis Keen, Abby Kidder and Nichole Gonzalez registered one goal apiece for the Panthers, who also received assists from Reagan Cline and Laney Baker to go with a combined shutout from goalkeepers Rylee Conard and Kelis Greene.
Hibriten (4-0) will face Central Academy today as part of a tournament at East Lincoln High School, while the Red Devils (0-4) host Patton.
GIRLS SOCCER
St. Stephens 3, South Caldwell 0: The Indians shut out the Spartans on the road Monday in Hudson, carrying a 2-0 lead into the half before scoring an additional goal after halftime. St. Stephens (2-1) hosts Hickory on March 18 in both teams' Western Foothills 3A Conference opener, while South Caldwell (2-2) hosts Hickory Christian Academy today.
SOFTBALL
Patton 11, Hickory 4: The visiting Panthers knocked off the Red Tornadoes on Monday in Hickory, outhitting Hickory 18-10 to improve to 3-0 on the season. Monnie Byrd led Hickory with three hits including a solo home run, while Mackenzie Hammons had two hits and Sierra Hill, Airreonna Lackey, Kami Bolick, Chy'anne Bryant and Maddie Jones finished with one hit apiece.
Patton hosts West Caldwell today, while Hickory (1-3) was scheduled to visit Hibriten on Tuesday before traveling to Western Foothills 3A foe North Lincoln next Tuesday.
BASEBALL
East Wilkes 11, Hibriten 1: The Panthers suffered their first loss of the season, falling to 3-1 overall thanks to a five-inning, neutral-site defeat at the hands of the Cardinals on Monday at West Wilkes High School in Millers Creek. The contest was part of the Classic at the Creek Tournament.
Hibriten finished with four hits against East Wilkes (2-2), getting one apiece from Connor Woodward, Jake Absher, Dillan Earp and Kennedy Story. The Panthers will face tournament host West Wilkes tonight before battling Mount Airy on Thursday at West Wilkes, while the Cardinals were scheduled to face Wilkes Central on Tuesday before taking on Watauga on Friday.
MONDAY'S POSTPONEMENTS
Several athletic events scheduled for Monday were postponed, as announced in emails sent to the Hickory Daily Record. The Hickory at South Caldwell baseball game was rescheduled for Tuesday, as was the West Caldwell at Patton girls soccer match.
Freedom at St. Stephens softball was also postponed to Tuesday, but as of Tuesday afternoon, had been rescheduled again to Thursday. West Wilkes at Alexander Central softball was pushed back to Tuesday, while Maiden at Fred T. Foard softball was postponed to a yet-to-be-determined date.
In boys tennis, Monday's Hickory at Alexander Central and St. Stephens at Hibriten matches were postponed. No makeup date has been announced for either match.
Sent weekly directly to your inbox!