McClellan: Oh, for a root beer baron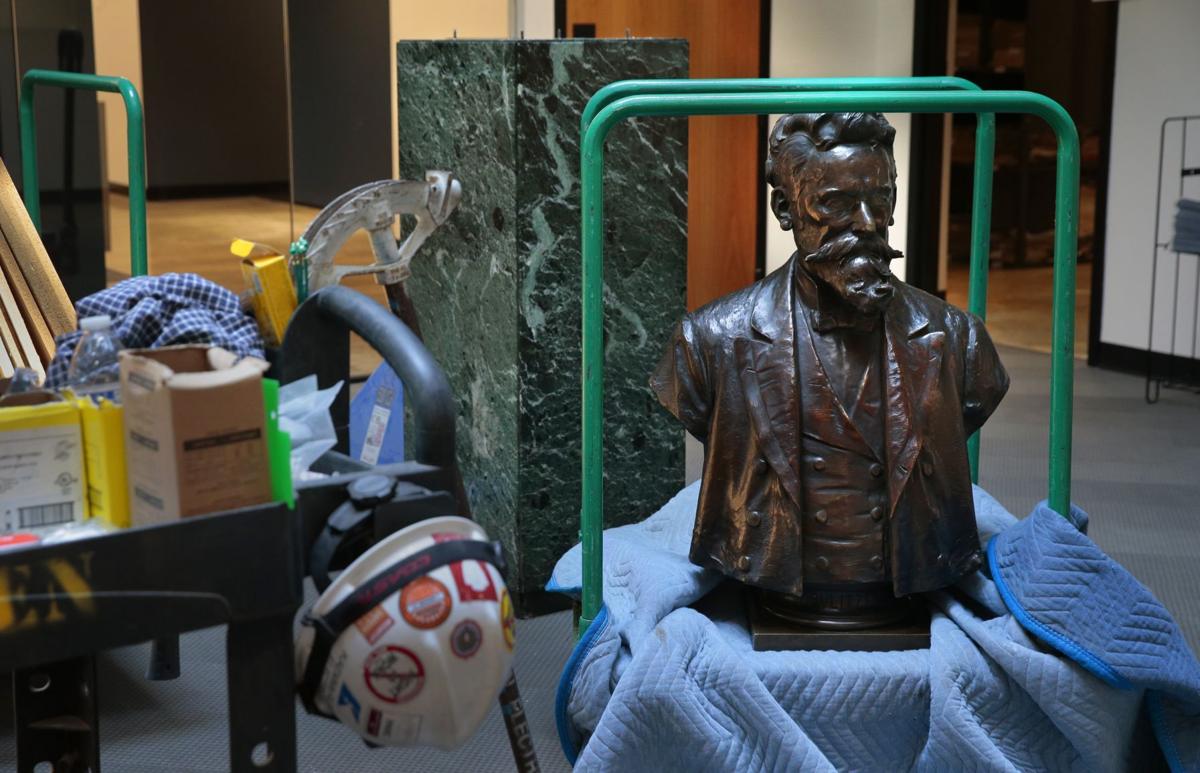 In 1986, Alfred Taubman, a businessman and investor whose vast portfolio included A&W Root Beer, tried to buy the Pulitzer Publishing Co. It was then a family-owned business, and as befits a fourth-generation business, much of its stock was owned by great-nephews and grand-nieces and cousins several times removed. They were too distant from the company to enjoy the splendors of newspaper ownership. They thought of their stock only as an investment.
But Taubman saw newspaper ownership for what it really was. A cool thing. Not as cool as owning a sports team, but cool. So he offered the relatives a premium for their stock. Plus, they would get their money in one fell swoop. Not surprisingly, many were interested.
In the event that our prospective new owner was already reading the paper, I wrote a column recalling the happy times I had spent at an A&W Root Beer drive-in near my childhood home.
What difference could ownership make? We were a colossus. The Globe-Democrat had shut down a couple of years earlier, and although it had been resurrected by two businessmen — they paid $500,000 for it — it was a shadow of its former self. By the way, my colleagues and I took no joy in the demise of the Globe. We had friends on that paper. We drank together at the Missouri Bar & Grille. We were in the same union.
To stave off the assault from Taubman, the owners on the inside of the company bought out their relatives. To raise the money to do so, they took the company public and sold stock. But the family retained control. They owned a special kind of stock.
Almost 20 years after fending off Taubman, they put us up for sale. They were either very smart or very lucky. They were getting out at the top. Lee Enterprises bought us. They were either dumb or unlucky. They paid almost $1.5 billion for us.
I say us. I didn't get anything. Emily Pulitzer got almost half a billion. Good for her.
Among the classier people on the staff, there had been great concern that Gannett would buy us. These people were hoping the New York Times would grab us. Quality goes to quality.
I figured Gannett was the more likely buyer, so I wrote a column stating very plainly that I like Gannett and that the people who don't are the kind of people who call movies films. Of course, if the Times were to buy us, that would be cool, too. A great ending to the film, right?
But then Lee snapped us up. They took on a lot of debt to do it. As I mentioned, they bet big at a bad time. The newspaper industry cratered. Classified advertising had been our economic engine. In fact, it was part of the culture. If you wanted to buy a car, or rent an apartment or look for a job, you looked in the Sunday newspaper. Everybody did. Then boom. Nobody did.
It's hard to be in a struggling industry. Lots of cuts. Lots of stress. Cutting staff is not a recipe for success.
What happened here was happening all over. Technology overcame the buggy whip factory. Everything after the typewriter has been bad for us. Televisions, computers, gadgets. How did the people at Lee not see that coming?
To be honest, nobody has been more surprised than me.
I started in Phoenix on a newspaper owned by the Eugene Pulliam family. They sold to Gannett. I came here in the days when Joseph Pulitzer Jr. used to come to the office. He was almost 70 when I got here, but he would generally take the stairs, walking all the way to the fifth floor. It was said he didn't want to ride in the elevator and have to interact with people. His son Jay, who was as unkempt as his father was elegant, was the late-night editor when I was night police reporter. That meant I knew the next publisher. Plus, Jay used to play in a weekly poker game with the night editor, who was a friend of mine. I figured he was set. Managing editor. I had fallen in with the right people.
But life is a movie and not a film.
Jay was eventually shunted aside. Then the family sold. The industry went into free-fall.
Just when it seemed things couldn't get worse, they have.
Oh, for the devil we know! Lee has cut way past the fat and deep into the bone, but the thing is, they want this newspaper stuff to work. They're a newspaper company. A vulture fund is a predator. Once a predator focuses on you — really looks into your frightened eyes — it's usually too late.
In some cities, the prey has fought back. The staff of the Baltimore Sun had a great campaign, S.O.S. — Save Our Sun. They had supporters in the business community, and many fine people talked about the importance of a newspaper to the civic and cultural life of a city. But in the end, the Sun was taken by Alden.
And Alden did what Alden does. It sells assets and cuts jobs. And why shouldn't it? It's a vulture fund.
I have no idea what kind resistance there will be in St. Louis. We are not popular. The progressives think we're reactionaries, or at least don't get it, and they are supposed to be our friends. There are many people on the right who actively dislike us. It's all odd to me. It has been so much fun working for this newspaper that it's hard for me to think of us as a sinister force.
Did I say we are unpopular? I did not mean that. I would not want to discourage anybody out there who is thinking about the joys of owning a newspaper.
Frankly, it says something troubling about our region that there is no public effort to find a buyer for the newspaper. Twenty-five years ago, when we needed a Daddy Warbucks for our proposed football team, we looked everywhere. We had a brief flirtation with Robert McNair of Houston. We had to overlook the fact that he had a party every year at his mansion in honor of the Lost Cause, and he hosted it, appropriately enough, in a Confederate uniform. We could have lived with that. We needed his money. We didn't get McNair — he went on to own the Houston Texans — but we found Stan Kroenke, who was, at the time, largely unknown. How did that work out?
It worked out fine, actually. We got a Super Bowl victory, and, now we're getting about $500 million from the lawsuit we filed after Kroenke took the Rams to Los Angeles. That windfall can be considered "mad money" when you figure we're also getting hundreds of millions in infrastructure money. That's money we don't even need. Congresswoman Cori Bush, who represents the city, and Congresswoman Ann Wagner, who represents the county, both voted against the infrastructure bill. You want millions to fix your roads and bridges and sewers? No thanks, we're good.
So I was thinking. Alden is offering to buy all of Lee Enterprises. That's almost 80 daily newspapers. We could use some of our mad money to buy the whole bunch, and then we could recoup some of that selling the other papers to local owners.
Or, more realistically, we need to find another Alfred Taubman. The original one died in 2015.
Otherwise, the long and storied history of newspapering in St. Louis may come to an end. People on both ends of the political spectrum — from Circuit Attorney Kimberly M. Gardner to senatorial candidate Eric Greitens — would cheer the onset of the post-truth world.
Everybody else will miss us — especially if you don't realize you do. Because without a newspaper, you will never know what you don't know.
Get local news delivered to your inbox!