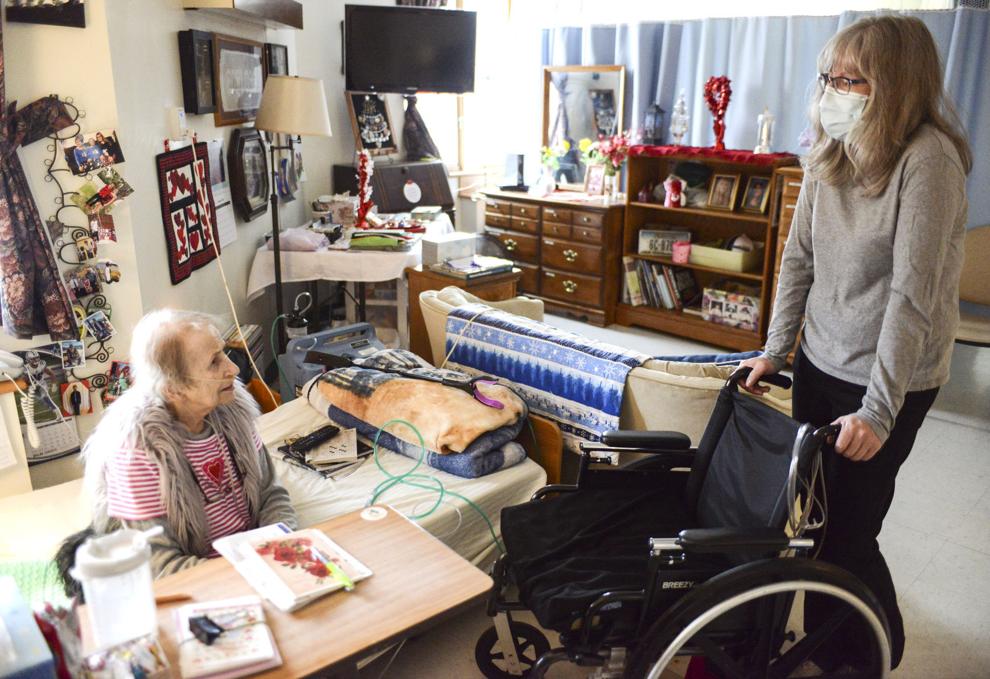 Gallatin County has a staffing problem.
There are 94 job openings in the county. County employees have picked up extra hours as vacancies have piled up. But more hours means more overtime pay, and that extra cost is eating into personnel budgets and vacancy savings.
The openings are not spread evenly, with 79 vacancies appearing in four county departments — the Gallatin Rest Home, the Gallatin County Detention Center and Sheriff's Office, and 911 Communications and Records. The rest are scattered throughout the county.
The staffing struggle is most acutely felt at the Gallatin Rest Home. The county-owned and operated nursing home has 49 job openings.
The departments face many of the same issues, like the ever-increasing cost of living, or a slow stream of applications in general. In the case of the jail, sheriff's office and 911 dispatch, many applicants end up washing out in the background check and psychological evaluation process.
The Gallatin County Commission approved a new payment system last year that resulted in raises for employees. The intent was to make pay more competitive by setting salary benchmarks for different positions throughout the county departments, and to attract new employees.
Despite that, some employees have had to leave because the pay raise could not keep up with the cost of living.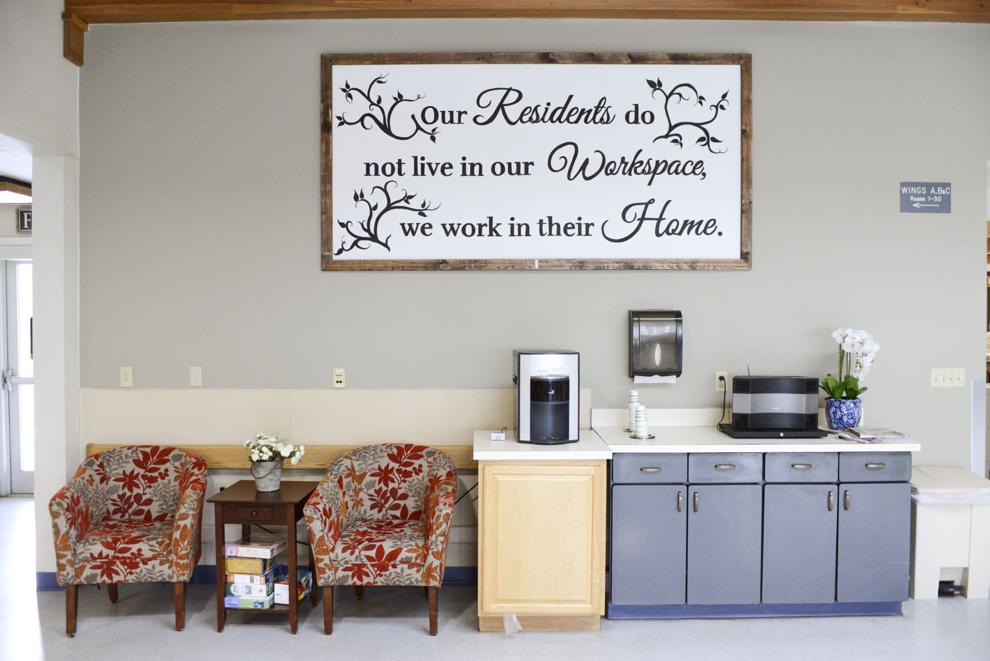 ———
Gallatin Rest Home Administrator Darcel Vaughn said that having openings at the nursing home isn't new.
However, the skyrocketing cost of living and the inability to keep up with competitive wages — like those offered by Bozeman Health — have had a major effect on the nursing home's ability to attract new employees.
She said that those still working at the rest home are an amalgam of longtime employees, and family and friends — her semi-retired husband volunteers and donates 90% of his salary to the employee fund.
Sometimes she can get a county employee from a different department that needs overtime to come and work a weekend shift.
"We're literally piecemealing it together," Vaughn said.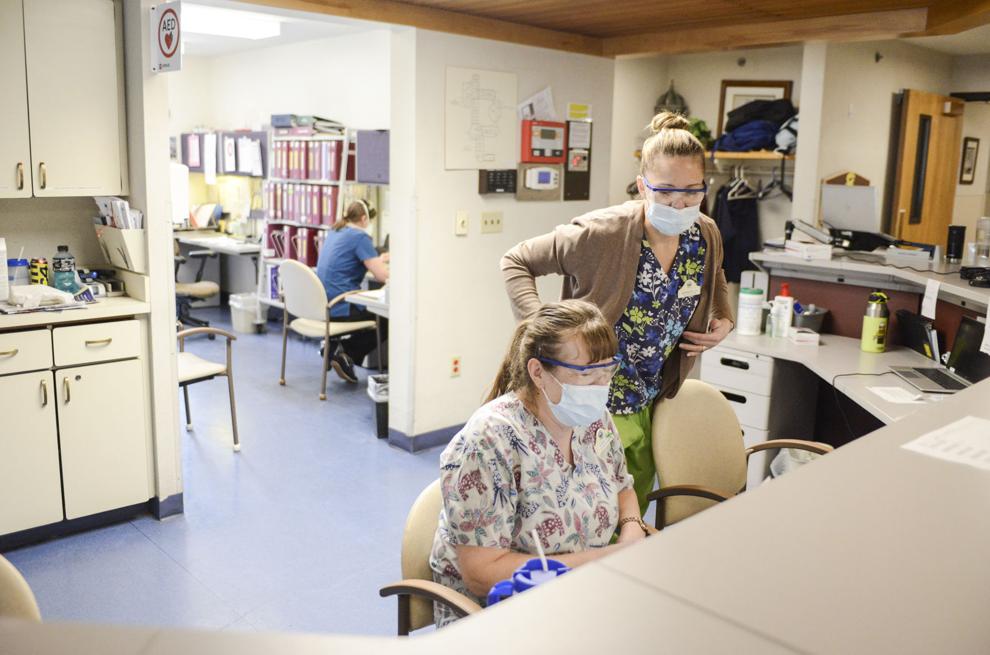 The nursing home has turned to hiring nurses from travel agencies to fill staffing gaps. The hourly rate for a CNA from a travel agency can cost up to $65, Vaughn said. Much of that extra cost for traveling nurses includes housing and mileage.
CNAs directly hired by the nursing home make a starting wage of $16.95 an hour. That wage comes after last year's 6% increase from countywide raises.
The cost of travel nurses has caused financial problems. The nursing home will come close to depleting its cash balances by the end of the fiscal year if staffing issues persist, according to quarterly financial reports compiled by Gallatin County Chief Financial Officer Justine Swanson.
Janelle King has been with the nursing home for nine years. She started as a CNA, then moved to the administrative side to handle payroll and accounting.
She said that it's hard to compete when traveling nurses make so much more money than employees hired directly by the nursing home.
Now she fills in helping the two-man kitchen staff when she can. When she still worked the floor she would pick up one or two extra shifts, adding even more hours to her 40 hour work week.
She said that the residents notice, with some asking if she or her coworkers ever go home.
"Somebody's got to be here to take care of them," King said.
Vaughn has three full-time and five part-time nurses, and 13 full-time and four part-time CNAs who were directly hired by the nursing home. There are three full-time nurses and six full-time CNAs from travel agencies. For the facility to be fully-run she would need at least 35 CNAs.
Part of the money the nursing home gets comes from the same pool as many other services in the county — like the jail and sheriff's office. The rest comes from money paid by residents or insurers.
Many of the residents are in long term care, with some people at the Gallatin Rest Home on a short term basis for rehab. Long-term care residents tend to pay with Medicaid, which ends up causing the nursing home to lose money.
"I don't know at what point that they decided that being in long-term care and providing these services meant that we had to be a charity and do it for nothing," Vaughn said.
One wing of the building has been closed since Vaughn became administrator in 2019, closing off at least 10 beds and streams of income. For nearly a decade the Gallatin Rest Home ran at a deficit. In 2018 the deficit reached a high of $1.2 million.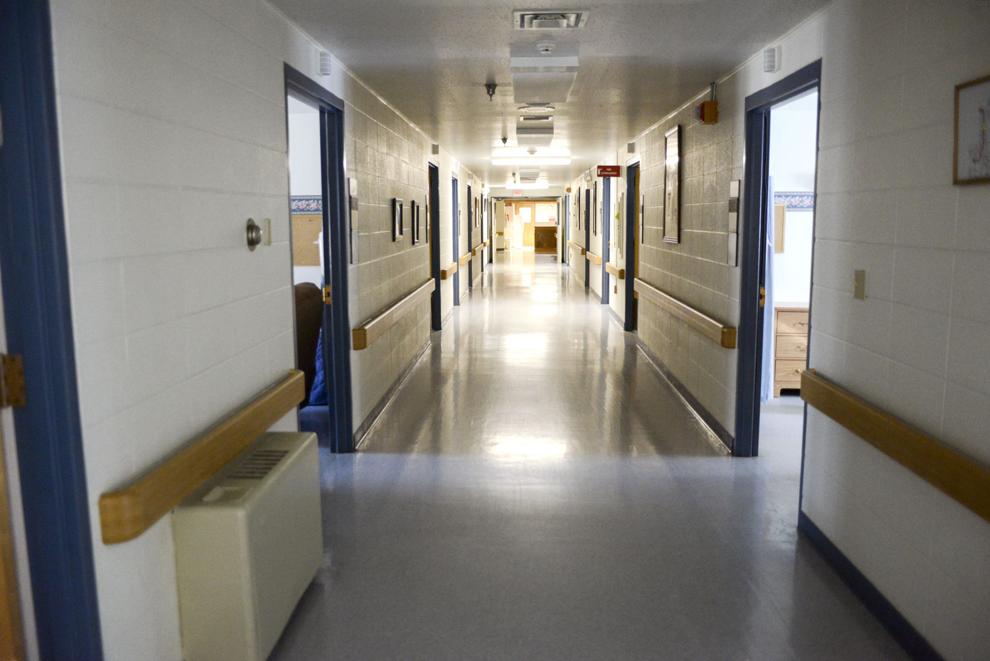 The rest home relied on using travel agency nurses at the time. More local staff was hired, cutting into the deficit. Then the Gallatin County Commission pledged more money to bail the struggling nursing home out in 2019.
The same problems — fewer residents, less money from insurers and a heavy reliance on traveling staff — exist today.
One solution is to get more nurses and CNAs, but Vaughn said that applications have reduced to a trickle. Many times she has set up interviews only for the person to be a no-call, no-show.
"If you don't have enough staff to take care of the residents, you can't bring more residents in and you can't make more money… I mean, it's just that vicious cycle," Vaughn said.
Some of the applicants are more focused on pay than benefits, which Vaughn attributed to being a generational issue.
Michelle Bossert, the Gallatin County human resources accounting coordinator, said that benefits have been a generational issue in other departments, too.
The county offers a $400 medical deductible, paid parental leave and employees can accrue sick leave and vacation time with no waiting period.
Some departments offer sign-on bonuses. For example the Gallatin Rest home offers a $2,000 sign-on bonus paid quarterly.
Younger applicants want more pay compared to better benefits.
"It's hard to see why health insurance would help to pay their rent," Bossert said.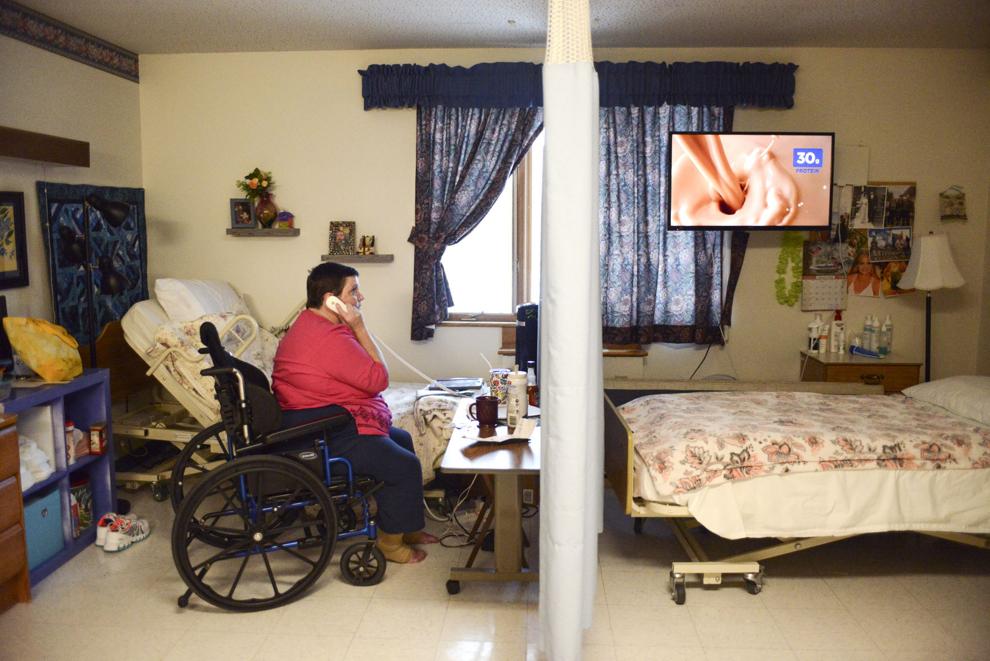 ———
There are two openings in the Gallatin County Sheriff's Office, and 10 in the Gallatin County Detention Center.
Gallatin County Sheriff Dan Springer said the openings at the detention center have been the biggest concern. At one point there were 14 openings, but 10 people were hired. Some of the new hires, however, did not work out, Springer said.
Others have stepped up to fill the gaps left by the vacancies, Springer said.
Usually deputies are the ones to fill the open spots. Shifts with periods of overlap that don't fall during busy hours are when deputies can get pulled into the detention center.
"Anytime you pull from the street side and it's a benefit for the detention side, you pull some kind of service value from the street side," Springer said.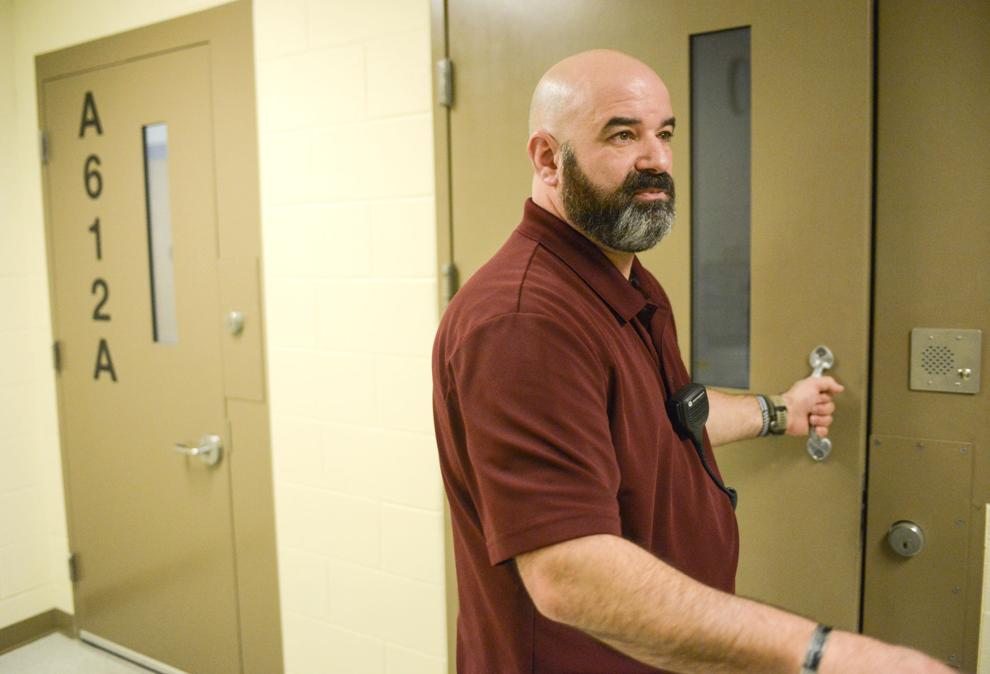 Lt. Shawn Fliehman is second-in-command at the jail. He said that having the deputies come from "across the street" has been helpful. Many worked in the jail before transitioning to the other side, Fliehman said.
Others have little to no experience working inside the jail, and are teamed up with a detention officer. What deputies do in the jail is up to how much they want to learn — like door control operations and making rounds with detention officers, Fliehman said.
The extra help doesn't completely solve the staffing problem, however.
Daily tasks — like getting inmates to the nurse or preparing for visitation time — fall by the wayside with fewer staff members.
"They can see the short staffing, they can feel it when we have to cancel visitation," Fliehman said.
Springer said that pay has been an issue for both deputies and detention officers.
Montana law prevents deputies from negotiating their pay, Springer said. The only way for deputies pay to increase is if the sheriff's wages are increased.
The Gallatin County Commission increased the sheriff's pay by 9% last year. Deputies can make between 72% and 90% of the sheriff's salary.
Detention officers have more wiggle room. Springer said that they are in a union, and were able to negotiate a new agreement that spells out their wage increases for the next three years.
The wages for deputies and detention officers have not kept up with the cost of living. Springer said that one of the biggest concerns is how to get potential employees to live in the county.
There are advantages to working for the sheriff's office, Springer said. For example deputies can go home with their vehicles, and detention officers work 12 hour shifts with multiple guaranteed days off in a row.
"The cool part is that wages are just that, they're a portion of why someone works for this county," Springer said.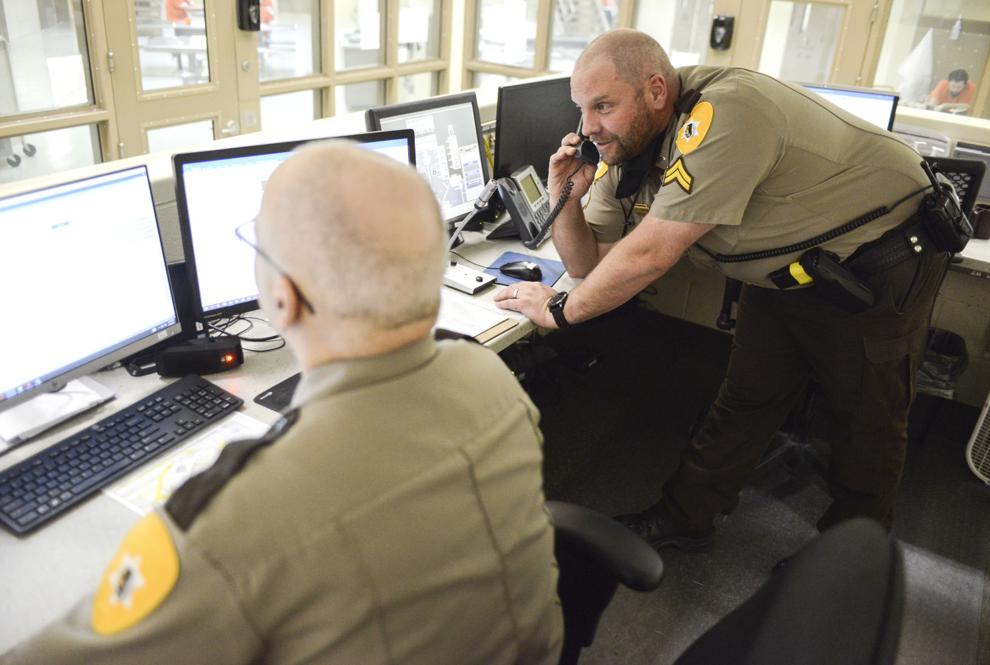 ———
There are 18 vacancies in 911 Communications and Records. Director Tim Martindale said that 911 centers across the U.S. struggle to hire people, and to keep them employed.
When Martindale started at Gallatin County 911 Communications roughly two years ago there were two or three vacancies in the records department, and seven to eight in dispatch. After the merger with Montana State University's 911 dispatch center in July, the pool of positions grew from 19 to 25.
The merger expanded the amount of employees, but also brought three preexisting vacancies.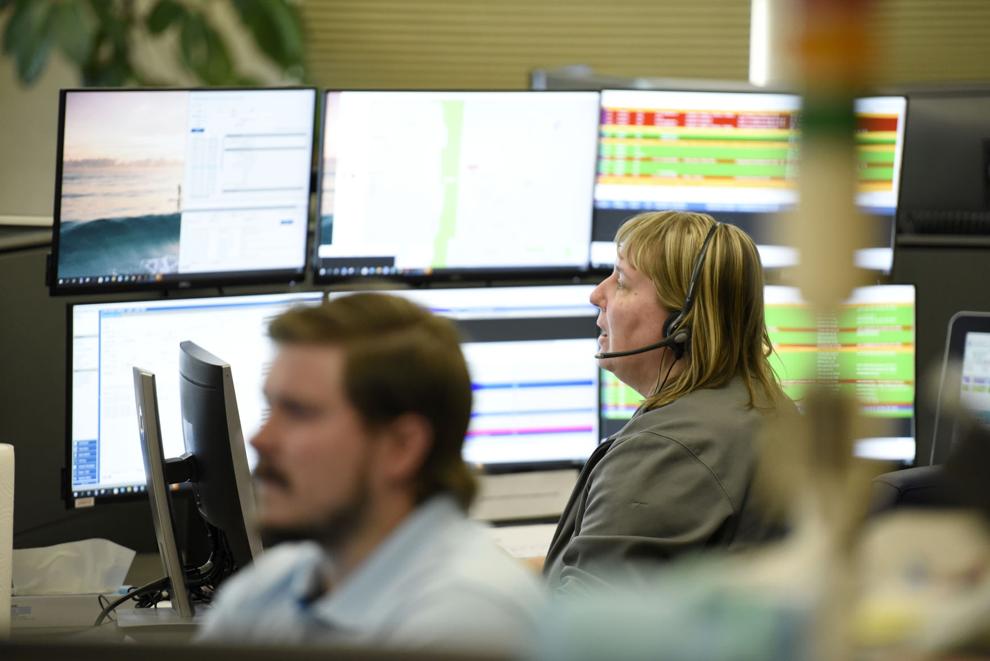 To some extent the county employee pay raise has helped, Martindale said. But it seems most of the help was for families with dual incomes. He was not sure if it has helped retain employees with a single income.
Six out of the last seven staff members who have left all moved out of state, Martindale said. He gave an example of an employee who had to leave because their rent was increased by $800, pricing the employee and their family out of their home.
"In several instances they sat in my office crying because they liked their job so much but they could not afford to live here," Martindale said.
At times it feels like dispatch is getting hit from two sides — traditional issues and the pinch from the housing dilemma — when it comes to attracting new employees, Martindale said.
Dispatch candidates have to undergo psychological evaluations and background checks to get the job. Martindale said roughly 50% of the people who are interviewed for dispatch jobs make it to the background check.
Only 10% pass that stage.
Dispatch is guaranteed 48 hours a week, but some employees are picking up slack and working 50 to 60 hours a week. Though many love what they do, too much of a good thing can lead to burnout, Martindale said.
"There's no fat to trim in the 911 department, and you're moving over to take on another duty, it's putting something on hold," Martindale said.
Eating into overtime pay or the department's budget is not good, but not much of a concern, Martindale said. Dispatch and records have $6.5 million in taxing authority.
There is hope, however. Martindale said that there are six possible applicants — three in the interview stage and three undergoing background checks — that could bolster the ranks.
To see what else is happening in Gallatin County subscribe to the online paper.
Alex Miller is the county and state government reporter and can be reached at amiller@dailychronicle.com or by phone at 406-582-2648.