In an exclusive interview, the Grammy winner explains his energizing new venture with actor and trainer, Roger Yuan.
When we recently spoke with superstar Pitbull, one thing was immediately apparent: he's living his healthiest life. Just like his nickname, Armando Perez approaches his busy life on the road with an impressive determination and endless energy, which can sometimes be taxing.
"Being on tour takes a mental and physical toll when traveling from planes to venues to hotels all across the world," he says. "It's important that my energy is always at maximum capacity so I can give fans the best show every time we play."
That's why Pitbull is currently focused on bringing his vibrant, Miami-aesthetic to the health and wellness marketplace. He recently partnered with actor (Dune, Jason Bourne, X-Men: First Class), martial artist, and personal trainer Roger Yuan to create 305-Life, a line of tropical-flavored supplements (which come in Raspberry Guava, Pineapple Coconut, and Acai Punch) that dissolve in water in order to provide nutrients for energy, recovery, and health.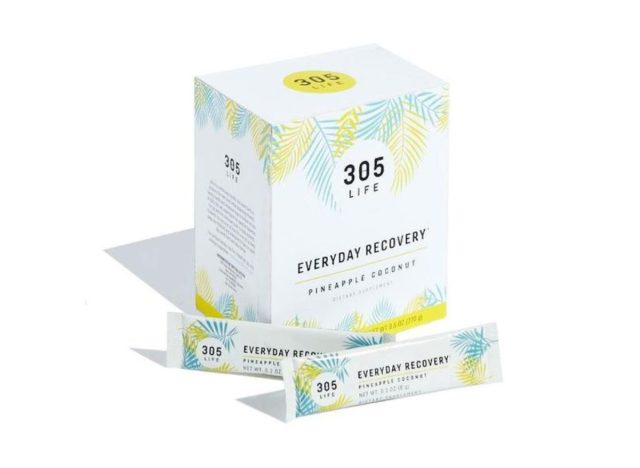 As both Pitbull and Yuan tell Eat This, Not That!, their goal with 305-Life is to optimize people's health and strengthen the focus on self-care. Plus, they want the line to reflect the energy, healthy lifestyle, and feel of Miami… hence, the "305."
"305 Life is a reflection of what Armando and I and our partners feel strongly about: Share good health ideas and practices and give people a chance to find wellness by feeling good about themselves, body and soul," says Yuan.
Below, both Pitbull and Yuan share their 5 best healthy habits that you can emulate—no matter what life throws your way. And next, don't miss these Self-Care Habits That Can Improve Your Immunity.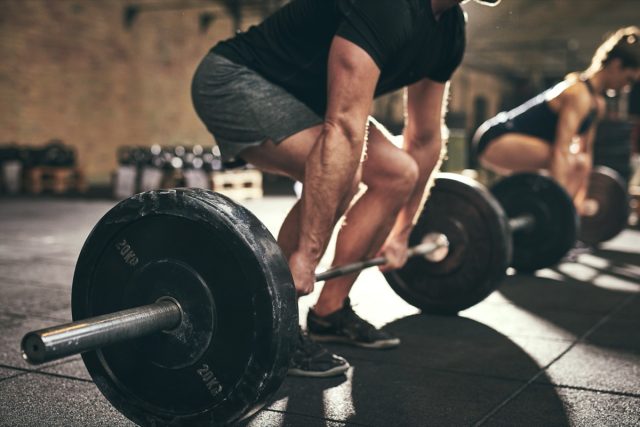 When it comes to staying in the best shape he can, Pitbull says it's all about quantity and quality. Meaning: He consciously doesn't overeat and is hyper-aware of what he's putting into his body.
He also exercises whenever he can. "Movement is medicine," says Pitbull. "Never stop moving. When I'm not on stage, I make sure to take time to exercise."
RELATED: Sign up for our newsletter for more exercise and healthy eating tips. 
Yuan doesn't believe in dieting either. "I eat in a conscientious [way]. It means I eat understanding how food is medicine. Eating well actually starts with having the responsibility to learn about the things you put into the body."
RELATED: Over 40? Here Are The Best Foods To Eat Every Day, Say Dietitians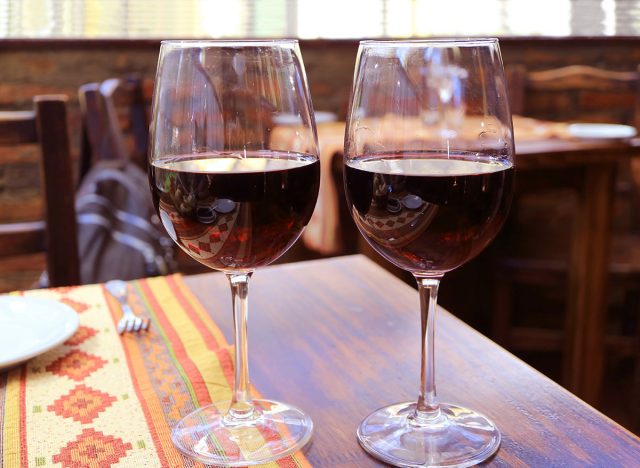 Yuan still drinks wine and enjoys desserts regularly, but not to excess. "I will enjoy a rich meal or dessert sometimes, but knowing that what I wish to do in life is directly related to how I treat this body—for life," he says.
Yuan is also a fan of intermittent fasting. "I recommend it, as giving the body more time to rest and detoxify by limiting the [eating] hours to a specific window is rejuvenating."
RELATED: The Most Popular Wine in Every State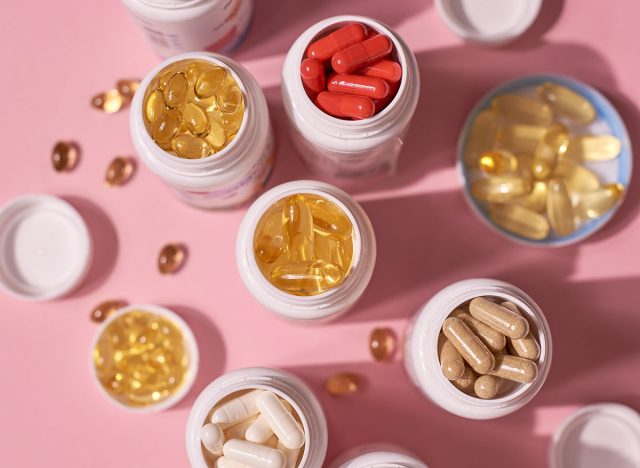 "As a team, we've been using 305-Life ourselves before bringing it out in the world," says Pitbull. "The energy and recovery it provides are unmatched."
Yuan agrees, saying: "The product formulas are made to help people detoxify, energize and rejuvenate." But, he stresses that the supplements will not fix a bad diet or negative outlook on life. "We think if people who take the supplements can also adapt the ethos of living, enjoying this moment, they can then challenge themselves with a present passion instead of past emotional or physical poison," he says.
RELATED: The #1 Worst Supplements That Are a Rip-Off
Pitbull believes the mind must lead the body and not the other way around. "When your mind is right, everything else will follow. That means taking a step back and really thinking about decisions before reacting," he says. "Surround yourself with positivity. Feeling your best will only bring forth your best."
To check out more about their new supplement line, head to 305-Life.
Read more about maintaining your body at any age:
Secret Exercise Tricks for a Better Body After 40, Say Experts
40 Ways to Stay Healthy After 40, Say Experts
The #1 Exercise That's Best for Reducing Belly Fat, Says Doctor
Jessica Farthing
Jessica Farthing is a freelance writer lucky enough to live on the coast of Georgia. Read more