3 hr 48 min ago
US won't close skies in Ukraine, defense secretary says: "No-fly zone means you're in a conflict with Russia"
US Defense Secretary Lloyd Austin again reiterated that the United States will not enforce closing the skies in Ukraine, because "a no-fly zone means you're in a conflict with Russia."
"From a US perspective, our President, President Biden, has been clear that we would not have US forces fighting in Ukraine. Having said that, we'll do everything within our power to support Ukraine in their efforts to defend their territory," Austin said in Bratislava, Slovakia, after meeting with his Slovakian counterpart.
"We've also stated enforcing a no-fly zone actually means that you're in combat, you're in a fight with Russia, and that's one of the things that we have said, that our President said we weren't going to do, get in a fight with Russia," he said.
"So what this really means is that in order to control the skies, you have to shut down the air defenses there on the ground. And some of those air defense systems are in Russia and so, again, there's no easy or simple way to do this. There's no such thing as a no-fly zone light. A no-fly zone means you're in a conflict with Russia. So from a US perspective, we're, again, our position remains that we're not going to do that," he continued.
Austin added that Ukrainian forces have successfully utilized air defense systems to deter attacks from Russia.
"So our goal has been to continue to reinforce those things that have worked for the Ukrainian forces," he said, adding the US is talking to allies to provide support.
In his address to the US Congress yesterday, Ukrainian President Volodymyr Zelensky expressed gratitude to Biden for aid the US has delivered so far, but he argued that more assistance is desperately needed. Zelensky specifically reiterated calls for the US to help enforce a no-fly zone in Ukraine to protect civilians.
Read more about NATO and what a no-fly zone means here.
3 hr 52 min ago
Analysis: As Russia's attacks continue, how long can Ukraine hold out in the war for the skies?
Analysis from CNN's Luke McGee
Of all the surprises that Russian President Vladimir Putin has encountered since he invaded Ukraine last month, perhaps the biggest has been that Russia is yet to gain air superiority.
On paper, Russia's military prowess implies that along with quick ground victories, the Russian air force should have been able swiftly to take control of the skies. Going into the conflict, Russia's 1,391 aircraft to Ukraine's 132 —complemented by 948 helicopters to Kyiv's 55 — have yet to give Putin the kind of aerial dominance required to eliminate Ukraine's resistance. Russia's overall defense budget of $45.8 billion is almost 10 times that of its neighbor.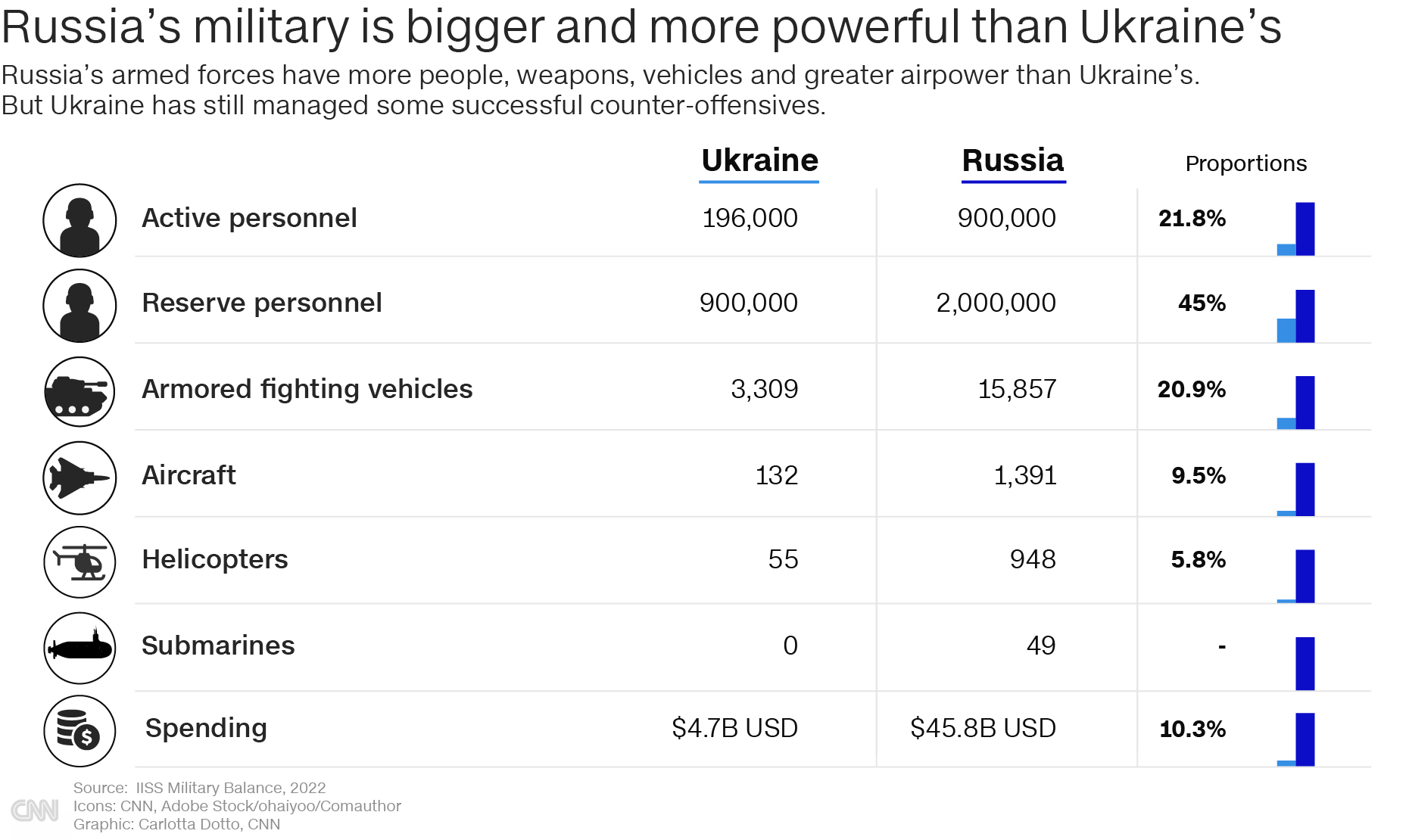 Experts ranging from former air force personnel to government officials believe that Russia's failure comes down to a combination of poor preparation by Moscow, a clever use of resources based on intelligence by Ukraine and the targeted donations of arms from Western allies to Ukraine. 
"As far as I understand, they were able to save a large part of their air force by moving planes from airfields before the Russians destroyed them, based on intelligence ahead of attacks," said Gen. Riho Terras, a former commander of the Estonian Defense Forces. 
Sophy Antrobus, research associate at Freeman Air and Space Institute and former officer in the UK's Royal Air Force, agrees that in the early stages of the war, Ukraine appeared to take intelligent steps that are now paying dividends. 
"They've been clever in that they didn't deploy all of their resources that could take down Russian aircraft. This possibly led Russia into a false sense of security, and Ukraine has been able to keep defending its air while reinforcements from allies arrive," she said. 
Those reinforcements include S-300 anti-aircraft systems, Stingers and Javelin missiles that have been used by Ukraine so far. The presence of such missile systems marks a dramatic upgrade for Ukraine. 
Rep. Mike McCaul, the ranking member on the US House Foreign Affairs Committee told CNN that S-300s, which are Russian-made, have "higher-altitude" capability than Stinger missiles, which the US has also sent to Ukraine.
"The S-300s are the high-altitude — sort of like our Patriot battery of missiles — anti-aircraft system. The fact that they are in country and more are coming is going to be very effective." While these missile systems might be effective, there is still a question mark over how long Ukraine can hold off Russia — both in the air and on the ground. 
Read the full analysis here.
1 hr 50 min ago
Medical volunteer in Kyiv describes the fear and stress of caring for wounded
From CNN's Eric Levenson
Tata Marharian, a member of the Ukrainian Volunteer Medical Battalion in Kyiv, told CNN about her difficult experiences treating wounded children, adults and elderly people this past week.
She said she's treated a lot of people with brain damage from the shelling of cities.
"Many people are wounded, many people are dying," she said.
The constant bombardment from Russian forces has taken a toll on her.
"You have the feeling that you have nowhere to hide, probably. And you have nowhere to run, especially when the drones are right above your head," she said. "And you always question whether this is the drone of our army or if this is a hostile drone, and if it is, where to hide."
Marharian said she has tried to stay strong but that she has been demoralized.
"I don't know how much longer I can go with news of my friends and close ones being captured by Russians being wounded and dying, and it is very, very devastating," she said.
"I also can't even imagine the amount of money I have to spend on therapy once this all ends," she said in a pique of gallows humor. "I'm sorry for laughing, this is a silly thought that I have."
Marharian previously told CNN she moved from her hometown in the Donbas region to Kyiv in 2015 to study international law.
Watch her interview:
4 hr 40 min ago
European Space Agency suspends Mars mission with Russia
 From CNN's Pierre Meilhan
The European Space Agency announced Thursday it has suspended the Russian-European Mars mission over Russia's invasion of Ukraine.
"We deeply deplore the human casualties and tragic consequences of the aggression towards Ukraine. While recognizing the impact on scientific exploration of space, ESA is fully aligned with the sanctions imposed on Russia by its Member States," ESA said in a statement. 
During its meeting in Paris, ESA's ruling council "acknowledged the present impossibility of carrying out the ongoing cooperation with (Russia's space agency) Roscosmos on the ExoMars rover mission with a launch in 2022, and mandated the ESA Director General to take appropriate steps to suspend the cooperation activities accordingly," it said.
Despite suspending the Mars mission, ESA said that the International Space Station program "continues to operate nominally. The main goal is to continue safe operations of the ISS, including maintaining the safety of the crew."
There are currently four NASA astronauts, two Russian cosmonauts and one European astronaut living and working on board the orbiting outpost.
In light of the situation in Ukraine, the agency's director general will convene an extraordinary session of ESA's ruling council in the coming weeks "to submit specific proposals for decision by Member States," according to the statement. 
4 hr 52 min ago
Canada imposes new sanctions on Belarusian leaders for their support of Ukraine invasion
From CNN's Rebekah Riess
Canada is imposing new sanctions on Belarusian leadership in response to the country's involvement in the Russian invasion of Ukraine, according to Canadian Minister of Foreign Affairs Mélanie Joly.
These new measures impose restrictions on 22 senior officials of Belarus's Department of Defense who supported the attack on Ukraine by allowing Belarus to serve as a "launch pad" for the Russian invasion, a release from Global Affairs Canada said.
"The world is horrified to witness the senseless violence occurring in Ukraine. Just as Canada is imposing severe sanctions on the Russian regime, Belarusian leadership must also be held accountable for enabling and supporting Vladimir Putin's unprovoked attacks," Joy said. "Canada implores (Belarusian President) Alexander Lukashenko to end his support for the Russian invasion. We will not hesitate to take further action. The world is watching."
According to the release, Canada has sanctioned more than 500 individuals and entities from Russia, Ukraine and Belarus since Russia's invasion of Ukraine on Feb. 24.
Russian troops were stationed in Belarus — which borders Ukraine to the north — prior to the attack on Ukraine, which the two countries had claimed were for exercises. Using Belarus' border has been strategically advantageous to Russia because its border with Ukraine is much closer to Kyiv than Russia's, providing a shorter pathway for Russian troops to reach the Ukrainian capital.
4 hr 18 min ago
Britain will deploy air defense system to Poland
From CNN's Lindsay Isaac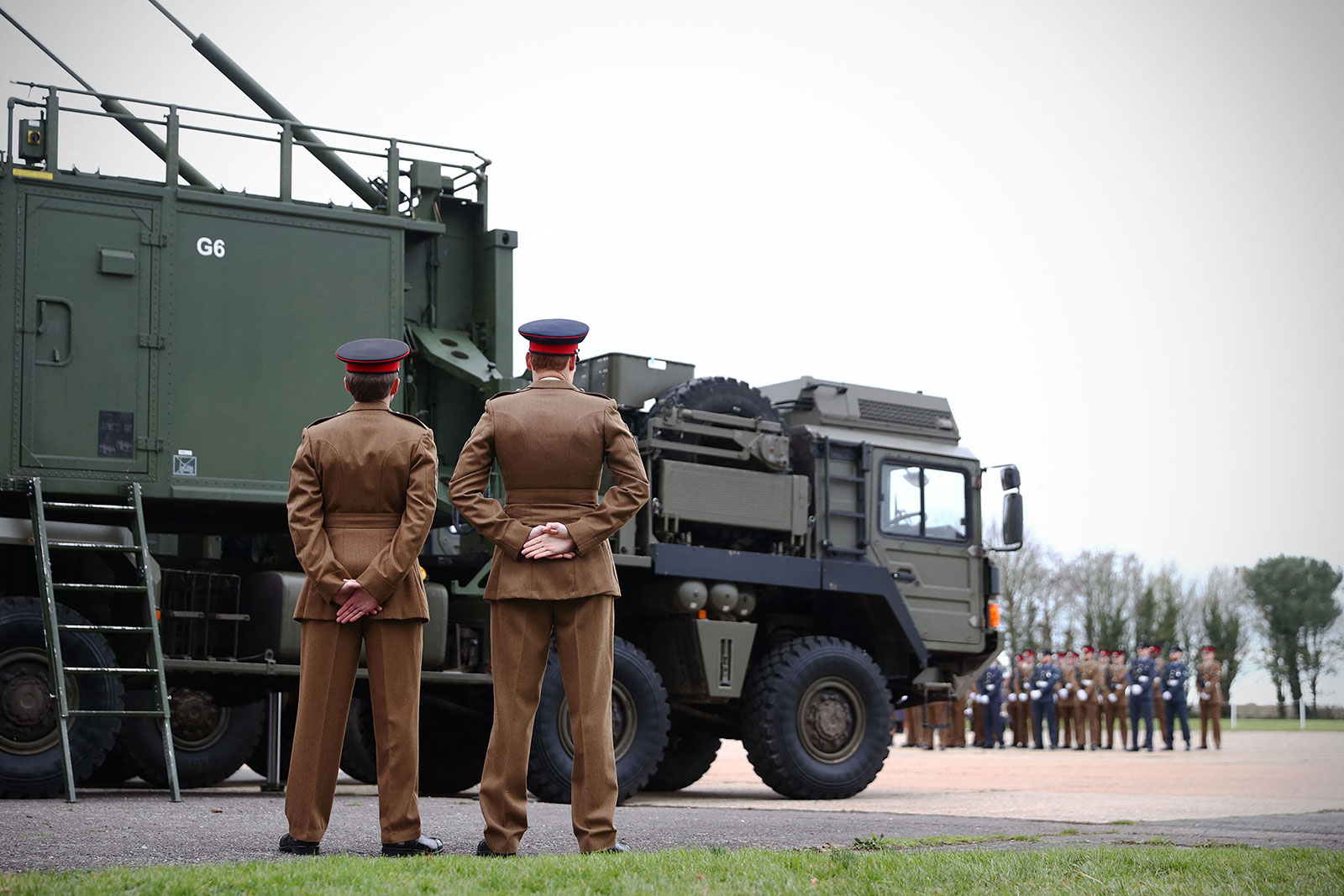 Britain will deploy its Sky Sabre air defense system to Poland, along with 100 troops to operate it, the UK Ministry of Defence said Thursday. 
The Polish government had requested the anti-air warfare system, the UK defense ministry said on Twitter.
"Sky Sabre has unprecedented speed, accuracy, performance and target acquisition, which will significantly enhance Poland's air defences," it added. 
British Defence Secretary Ben Wallace said the deployment is to help Poland "stand tall against Russian threats" as it carries "much of the burden of this war." It will help Poland protect its airspace from "any further aggression from Russia," he added.
According to the UK ministry, the addition of the Sky Sabre to its arsenal in December 2021 marked a "massive leap forward in the UK's armed forces' capability to defend itself from fast attack jet fighters, missiles and even air dropped bombs." 
4 hr 56 min ago
Recent drone incidents has amplified concerns Russia's war in Ukraine could spill over into NATO countries
From CNN's Jeremy Herb, Natasha Bertrand and Barbara Starr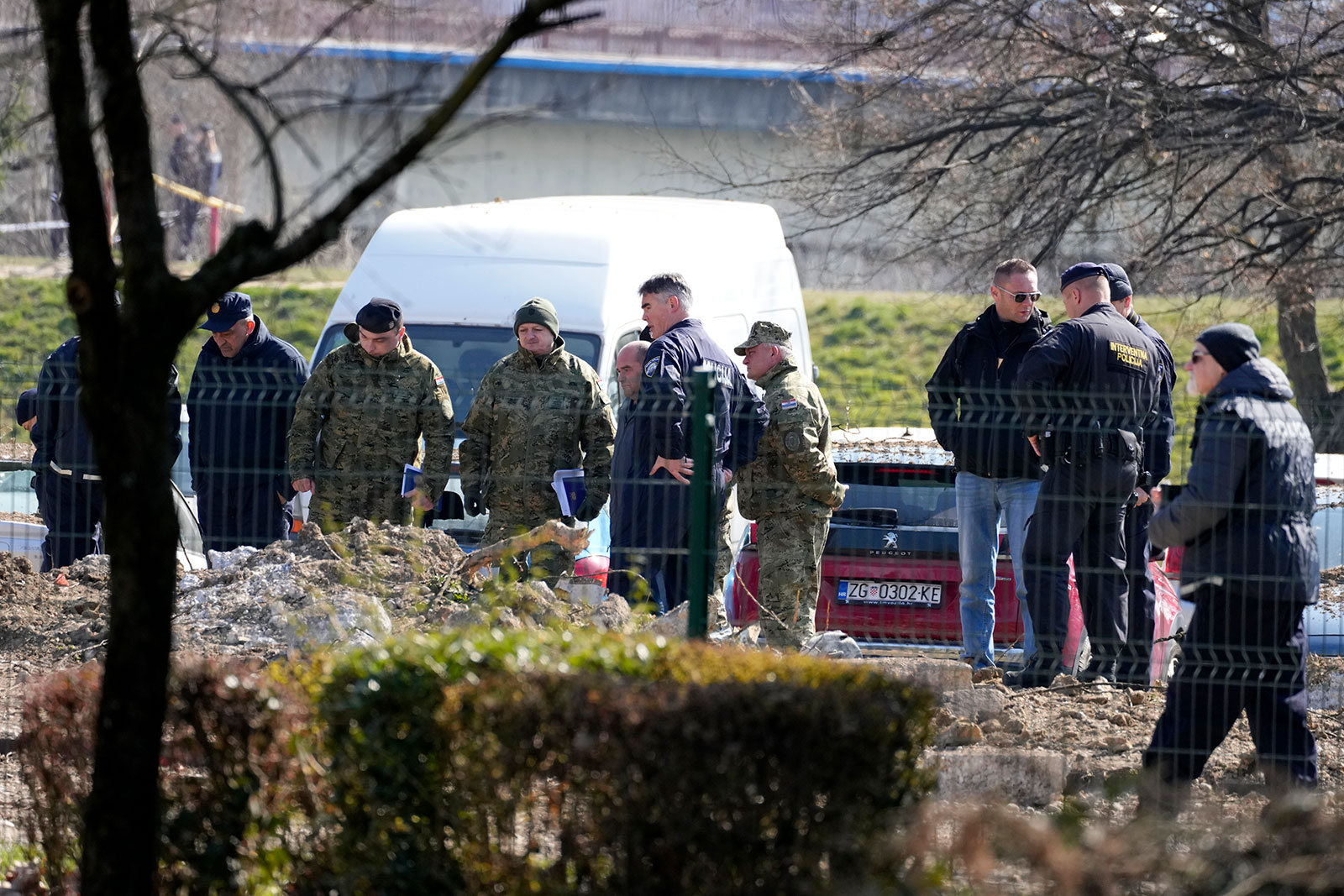 Last week, a drone flew more than 350 miles beyond Ukraine's western border before crashing in Croatia, a NATO member country. The drone was carrying a bomb, Croatian officials said, and it's still not clear whether it belonged to Ukrainian or Russian forces.
Another drone recently entered the airspace of Romania, south of Ukraine. And on Tuesday, Ukraine's military said it shot down a Russian drone that had reentered Ukraine through Polish airspace.
The trio of drone incidents has amplified concerns that Russia's war in Ukraine could spill over into NATO countries, even if unintentionally, forcing the alliance to decide how to respond — if it all — to incidents that occur inside its borders.
US defense officials say the errant drones that entered NATO territory appeared to be largely inadvertent. Since the start of Russia's invasion, the US military has established a deconfliction line with Russia to reduce the risk of miscalculation and make sure the two militaries operating so close together don't inadvertently clash. The US has tested the line "once or twice a day," according to a senior defense official, but so far, it hasn't been needed.
But NATO has tried unsuccessfully to connect with Russia via a deconfliction hotline and written letters, raising concerns about Russia's willingness to engage as the invasion of Ukraine has spread further west toward NATO territory, senior NATO military officials said on Wednesday.
"We are trying to communicate with them of course," one of the officials told reporters in a briefing at NATO headquarters. "But it requires two [sides] to communicate."
Russia brought the fight closer to NATO's doorstep last weekend with precision-guided missile strikes near Lviv in western Ukraine, targeting a military training facility just 10 miles from Poland's border. Those attacks came one day after Russian officials threatened convoys that are providing weapons to Ukraine from the West, though a senior US defense official said the facility was not being used for security shipments.
Read the full story here.
5 hr 53 min ago
More than 187,000 Ukrainian refugees have arrived in Germany
From CNN's Benjamin Brown in London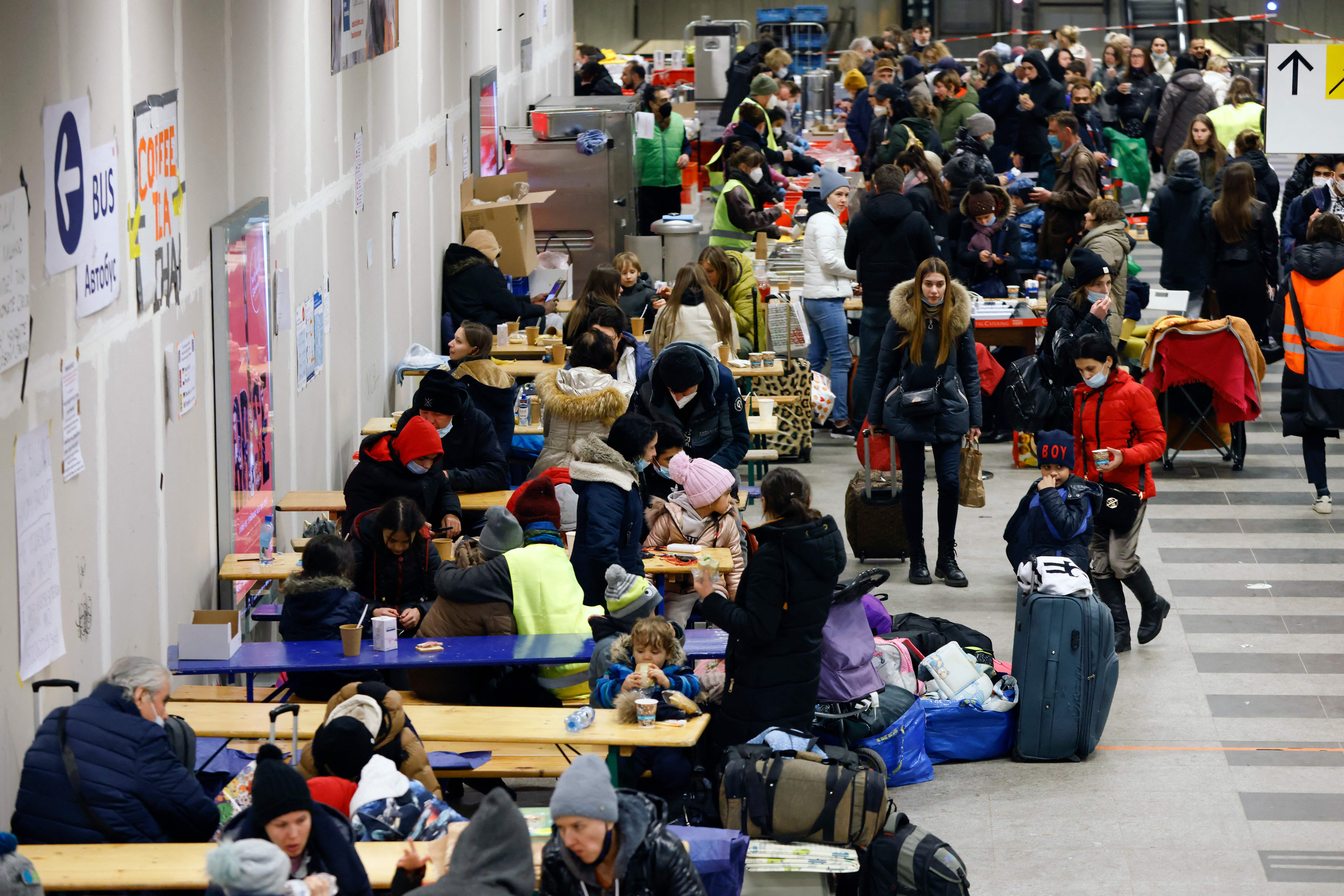 More than 187,000 refugees fleeing the war in Ukraine have arrived in Germany, according to the German Ministry of the Interior.
As of Thursday, 187,428 refugees had been registered by German police, but the actual number of incoming refugees could be significantly higher due to the absence of border checks between Poland and Germany, an interior ministry spokesperson told CNN.
The majority of refugees arriving in Germany are women, children and elderly people, the spokesperson said.
The International Organization for Migration estimated on Monday that more 2.8 million people have fled Ukraine since the invasion began in late February.
6 hr 5 min ago
Survivors emerging from Mariupol theater attack, says Ukraine parliament member, but fatalities still unclear
From CNN's Andrew Carey and Olya Voitovych in Lviv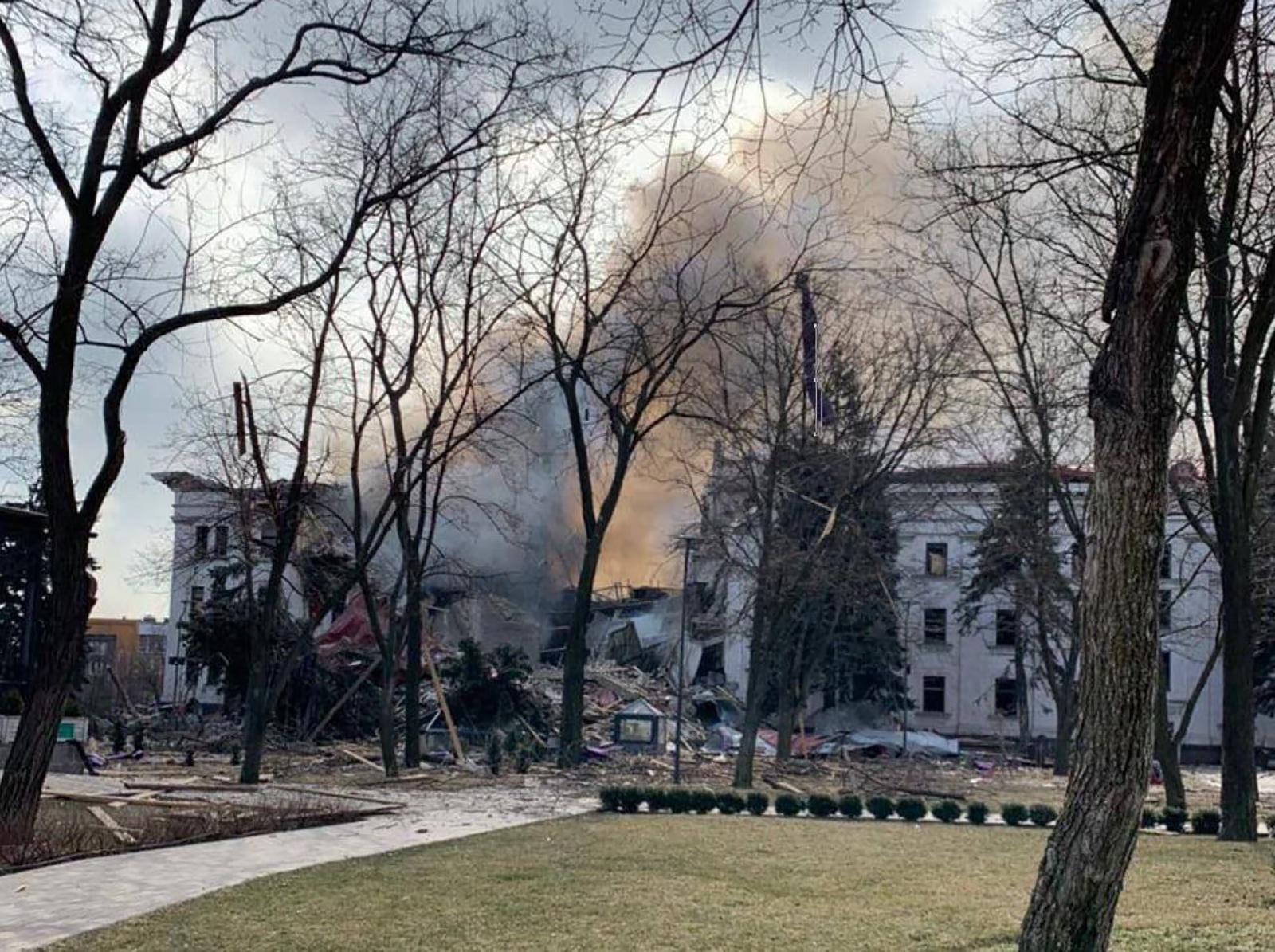 There is still no information about possible fatalities or the condition of survivors after a theater building, which was being used as a shelter, was hit in the besieged city of Mariupol, Ukraine.
As many as 1,200 people are believed to have been sheltering in the theater when it was struck by what Ukrainian officials say was a Russian air strike early Wednesday evening. 
First reports Thursday morning from the former Donetsk regional head, Sergiy Taruta, that people were emerging alive from the rubble of the building have been backed up by Liudmyla Denisova, the Ukrainian parliament's commissioner for human rights.
"In Mariupol, the release of civilians from the rubble of the drama theatre has begun. The building withstood the impact of a high-powered air bomb and protected the lives of people hiding in the bomb shelter. Work is underway to unlock the basement," Denisova said in a statement on Telegram.
Adults and children, she said, were coming out alive but the full extent of what had taken place remained unclear.
"There is currently no information about the dead or wounded under the rubble of the theatre," she said.
Aerial photos of the building before it was hit clearly show the Russian word for "children" painted in huge lettering on the ground on two sides of the building. 
Denisova called the attack "an act of genocide and a terrible crime against humanity as defined by the Rome Statute of the International Criminal Court."
Russia has denied its forces hit the building and instead accused "militants of the nationalist 'Azov' battalion" of blowing up the theater. 
The Azov Battalion is an ultra-nationalist militia that has since been integrated into the Ukrainian armed forces.