13 hr 3 min ago
Zelensky says "there is not a single crime" that Russians "would not commit" in Bucha
Ukrainian President Volodymyr Zelensky opened his remarks to the UN Security Council by addressing what he witnessed in Bucha, saying of the Russians who attacked the Kyiv suburb, "there is not a single crime they would not commit there."
Speaking through a translator, Zelensky said:
"The Russian military surge and purposefully killed anyone who served our country. They shot and killed women outside their houses when they just tried to call someone who is alive. They killed entire families, adults and children, and they tried to burn the bodies. I am addressing you on behalf of the people who honor the memory of the deceased every single day and the memory of the civilians who died, they were shot and killed in the back of their head after being tortured. Some of them were shot on the streets." 
He said that the Russians killed civilians in Bucha "just for their pleasure." 
"They cut off limbs, slashed their throats, women raped and killed in front of their children. Their tongues were pulled out only because the aggressor did not hear what they wanted to hear from them," Zelensky added.
He said these actions are no different than "other terrorists." 
13 hr 3 min ago
NOW: Ukrainian President Zelensky addresses the United Nations Security Council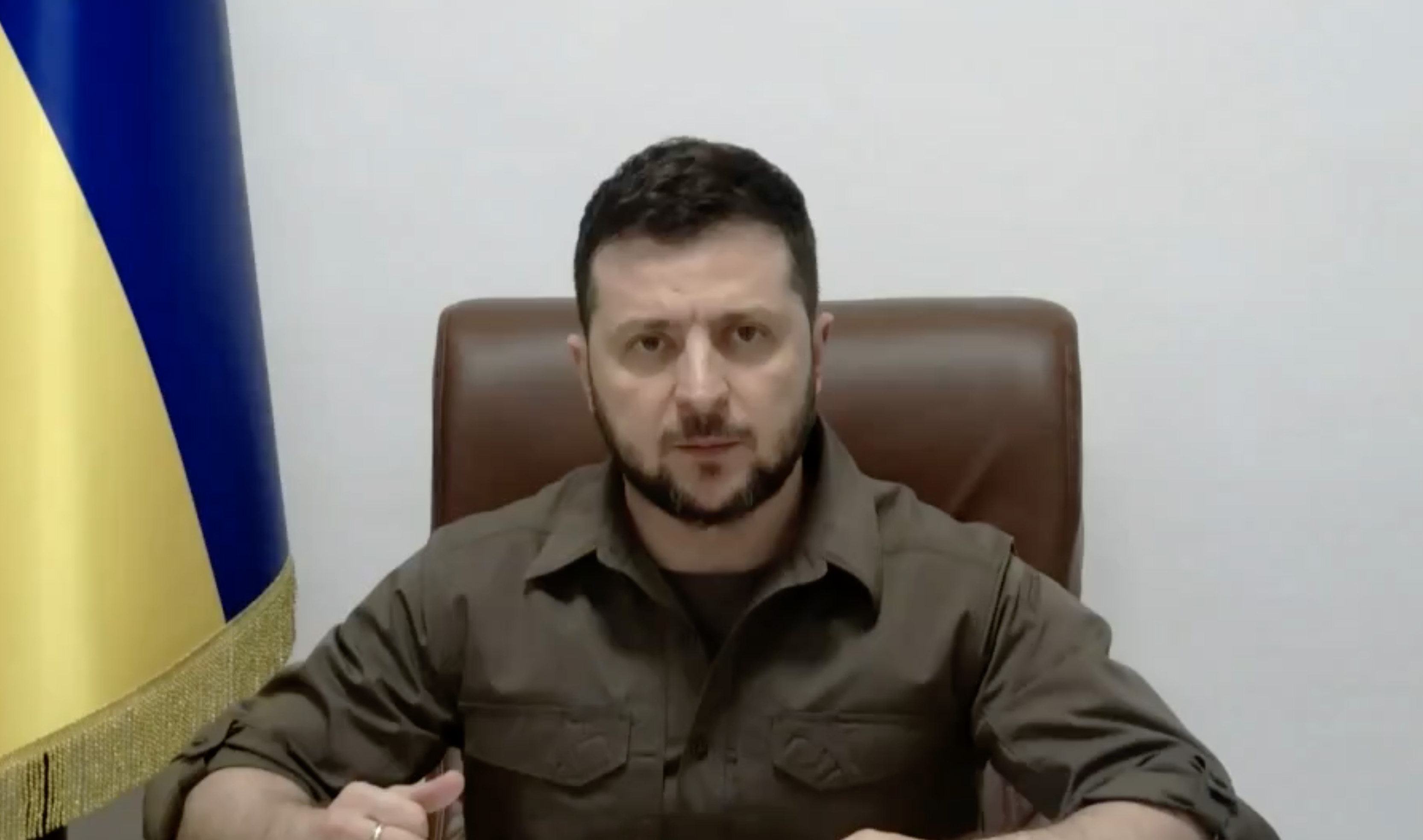 Ukrainian President Volodymyr Zelensky is now addressing the United Nations Security Council.
Earlier today, he spoke about the need for "serious players who are ready to go all the way" when it comes to security guarantees.
"We need serious players who are ready to go all the way. We need a circle of countries who would within 24 hours provide us with any weapons," Zelensky said.
He also cast doubt on the possibility of meeting with Russian President Vladimir Putin after he accused Russia of genocide. Zelensky paid a visit to the Kyiv suburb of Bucha on Monday, an area where shocking images of civilian bodies strewn on the streets emerged over the weekend. During the visit he said that it was "very difficult to negotiate" with Russia "when you see what they have done here."
13 hr 21 min ago
Road between Kyiv and Chernihiv reopens, regional military governor says
From CNN's Olga Voitovych in Lviv
The road between Kyiv and the northern Ukrainian city of Chernihiv has reopened, the Chernihiv regional military governor said Tuesday. 
"Yesterday we resumed the route [between Chernihiv and Kyiv], thanks to the Operational Command North, to the military. There is a direct connection between Kyiv and Chernihiv now. We will open a few more routes, as the traffic is very high," said Viacheslav Chaus, head of the Chernihiv regional administration, in remarks on national television.
Russia's military announced a pullback from the Kyiv and Chernihiv regions following a meeting last week between Ukrainian and Russian delegations in Istanbul.
"Chernihiv and especially the villages around Chernihiv need humanitarian aid," Chaus said. "People are free to leave. We have not set restrictions on entry yet, but I have asked residents of the region and Chernihiv itself not to hurry to come back, because Chernihiv is limited in resources — electrical cables are damaged, there is no water supply. There is no need to come back home now. Let us put things in order in the city, in the cities nearby, and then it will be time to come back."
The discovery of murdered civilians in areas retaken by the Ukrainian military from the Russians has sparked outcry, particularly after evidence came to light of a massacre in the Kyiv suburb in Bucha. Chaus warned that evidence of possible war crimes would surface in the Chernihiv region.
"A lot of settlements were destroyed in our region. Mostly these are settlements near the city of Chernihiv, where the enemy lived in our houses, and our people were in basements, they were tortured and killed," he said. "These are in the settlements of Nizhyn and Pryluky districts, the situation there is also critical." 
Chaus added, "many innocent children were killed. [There were] moral, psychological traumas … The day before yesterday, I was in Yahidne, a village 10 to 15 kilometers (six to nine miles) from Chernihiv. People sat in basements there, they were rarely let out. The children wrote the words of the anthem of Ukraine on the walls at night there … It's awful."
13 hr 24 min ago
Putin: Russian fuel and seeds supplies need to be regulated
Certain supplies, including fuel and seeds, should be regulated by the government, President Vladimir Putin warned Russia in a televised address. But he blamed it on global shortages of food and not on western sanctions against Russia. 
"It is clear that this year, against the backdrop of a global food shortage, we will have to be more prudent in our food supplies abroad, namely, to monitor carefully the parameters of such exports to countries that are clearly hostile towards us," Putin said in a televised address at the agricultural industry meeting.
Putin said the manure market is already regulated by the government, and it is necessary to control the supply of fuels, seeds and pedigree stock to the country.
"In conditions of external restrictions, a most important issue is the availability of modern equipment and repair parts," he added.
Western sanctions against Russia were laid because of "mistakes in the economic, energy, and food policies" of developed countries, which led to higher prices and lack of food supplies, Putin claimed.
"Against the background of minimal food supplies in the world, new sanctions are being imposed, the work of enterprises and logistics of fertilizer supplies from Russia and Belarus are being blocked, and our own fertilizer production in the West is falling due to high natural gas prices, which is also, in fact, the result of the activities of our partners in the West," he said.
"In these current conditions, a shortage of fertilizers on the global market is inevitable," he said, adding, "Not all countries will be able to buy the necessary amount of fertilizers for the current season, which means that crop yields will also decrease."
Despite all of these negative factors, Putin claimed Russia has "food self-sufficiency."
"For the main food groups, our domestic market is fully provided with its own food, its own production, and for some goods, such as sunflower oil, grain, the capacities of domestic enterprises cover the demand in excess and very good export potential for Russia has emerged," he said.
13 hr 8 min ago
Top US general: Russia's invasion is "greatest threat to peace and security" of Europe in 42 years of service
From CNN's Ellie Kaufman
During a Congressional hearing on Tuesday, the chairman of the Joint Chiefs of Staff, Gen. Mark Milley, said Russia's invasion of Ukraine is "the greatest threat to peace and security of Europe and perhaps the world" in his 42 years serving in the US military.
"The Russian invasion of Ukraine is threatening to undermine not only European peace and stability but global peace and stability that my parents and a generation of Americans fought so hard to defend," Milley said.
Despite the "horrific assault on the institutions of freedom" that Russia has made through this invasion, Milley said, "It is heartening to see the world rally and say 'never again' to the specter of war in Europe."
"Your military stands ready to do whatever is directed in order to maintain peace and stability on the European continent — a peace that ensures global stability and international order where all nations can prosper in peace," Milley added.
Milley went on to say the world is "becoming more unstable and the potential for significant international conflict is increasing, not decreasing."
"We are now facing two global powers: China and Russia, each with significant military capabilities both who intend to fundamentally change the rules based current global order," Milley said. "We are entering a world that is becoming more unstable and the potential for significant international conflict is increasing, not decreasing."
13 hr 32 min ago
Russians blocking arrival of humanitarian supplies to southern city of Melitopol, mayor says
From CNN's Maria Kostenko in Chernivtsi
Ivan Fedorov, mayor of the Russian-occupied city of Melitopol, said Tuesday that Russian troops had been blocking the delivery of humanitarian supplies and hindering the evacuation of civilians. 
"The situation with humanitarian corridors has not improved," Fedorov said in televised remarks. "For the past two weeks, we managed to deliver only two humanitarian cargoes to Melitopol."
Melitopol is around 60 miles south of Zaporizhzhia, the regional capital, which is under Ukrainian control. Fedorov said the road between Melitopol and Zaporizhzhia in peacetime usually requires a one-hour drive, but navigating Russian checkpoints can take more than five or six hours.
"Due to the fact that the Russian occupiers are blocking the passage of humanitarian goods and are doing everything to ensure that our citizens do not receive aid, now the humanitarian goods can stay [stranded] on the route for two or three days," he said. "Unfortunately, food and basic necessities did not reach our people because they were immediately confiscated and looted by the Russian occupiers."
CNN could not immediately verify those claims. An evacuation convoy heading to the besieged city of Mariupol was turned back by Russian forces, Ukrainian Deputy Prime Minister Iryna Vereshchuk said Tuesday.
14 hr 6 min ago
US secretary of state: Bucha shows Russian campaign "to kill, to torture, to rape, to commit atrocities"
From CNN's Ellie Kaufman and Jennifer Hansler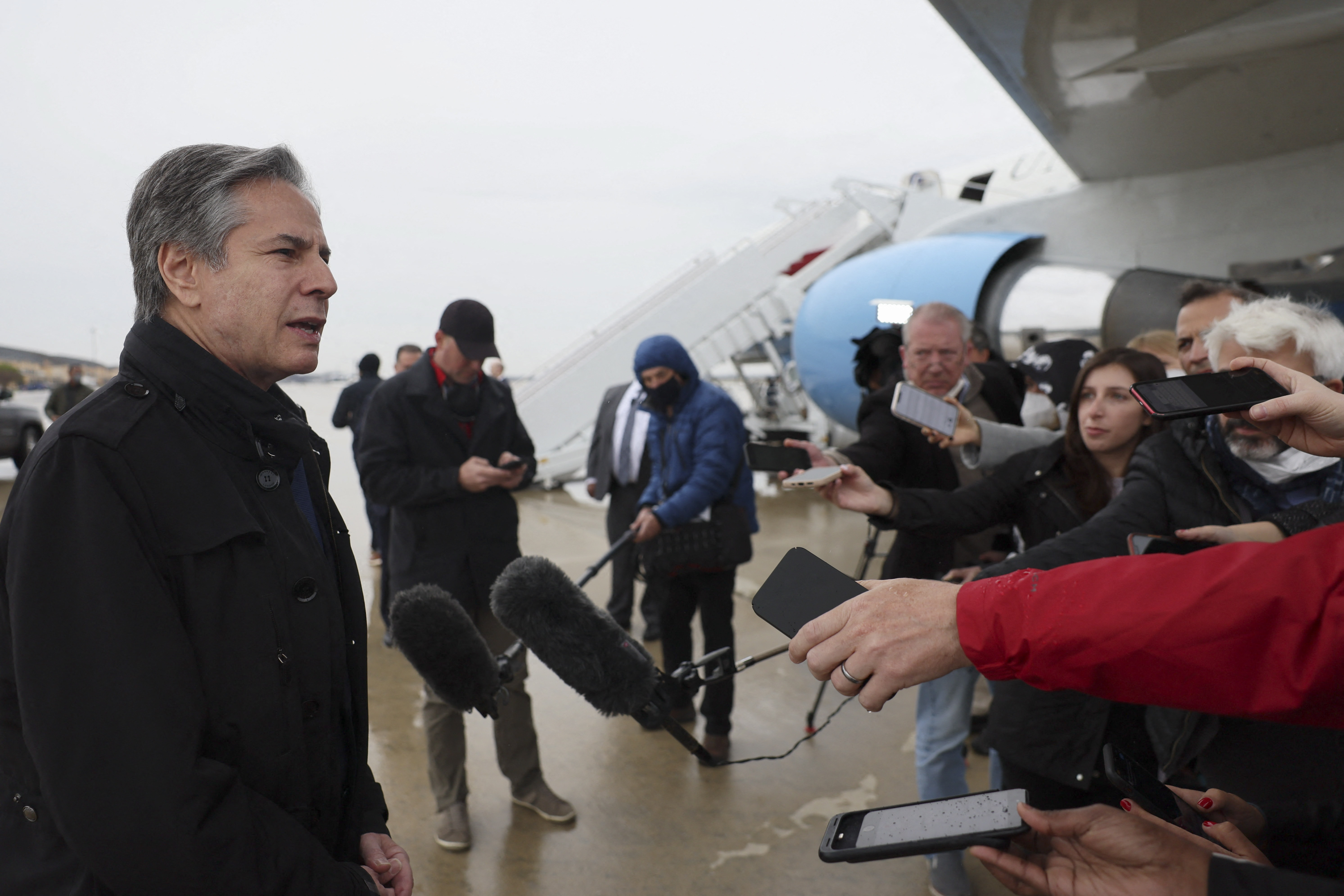 The atrocities Russia has committed during their invasion of Ukraine that the world has now seen from images coming out of Bucha are not the "random act of a rogue unit," but a "deliberate campaign to kill, to torture, to rape, to commit atrocities," Secretary of State Antony Blinken told reporters before boarding a plane to Brussels on Tuesday morning. 
Blinken is traveling to Brussels to meet with other NATO foreign ministers and G7 foreign ministers.
"As this Russian tide is receding from parts of Ukraine, the world is seeing the death and destruction left in its wake, and we're seeing, in particular, the horror that's been left behind in Bucha, something that is touching people literally around the world," Blinken said. 
The images coming from Bucha of mass graves and bodies piled in body bags "reinforces our determination and the determination of countries around the world to make sure one way or another, one day or another, there is accountability for those who committed these acts."
Blinken said the US is working with other countries to "put the evidence together" to support both Ukraine's and the UN Human Rights Council's investigations into whether or not Russia has committed war crimes.
"Horrifically, tragically, what we're seeing in Bucha and in other places supports that, but in all of these instances, there's a very important effort to put the evidence together, to compile it, document it, to support the different investigations that are going on. That's what we're doing, that's what others are doing," Blinken said.
14 hr 28 min ago
NATO expects "very concentrated" Russian attacks in Donbas as war reaches a "crucial" phase
From CNN's James Frater and Amy Cassidy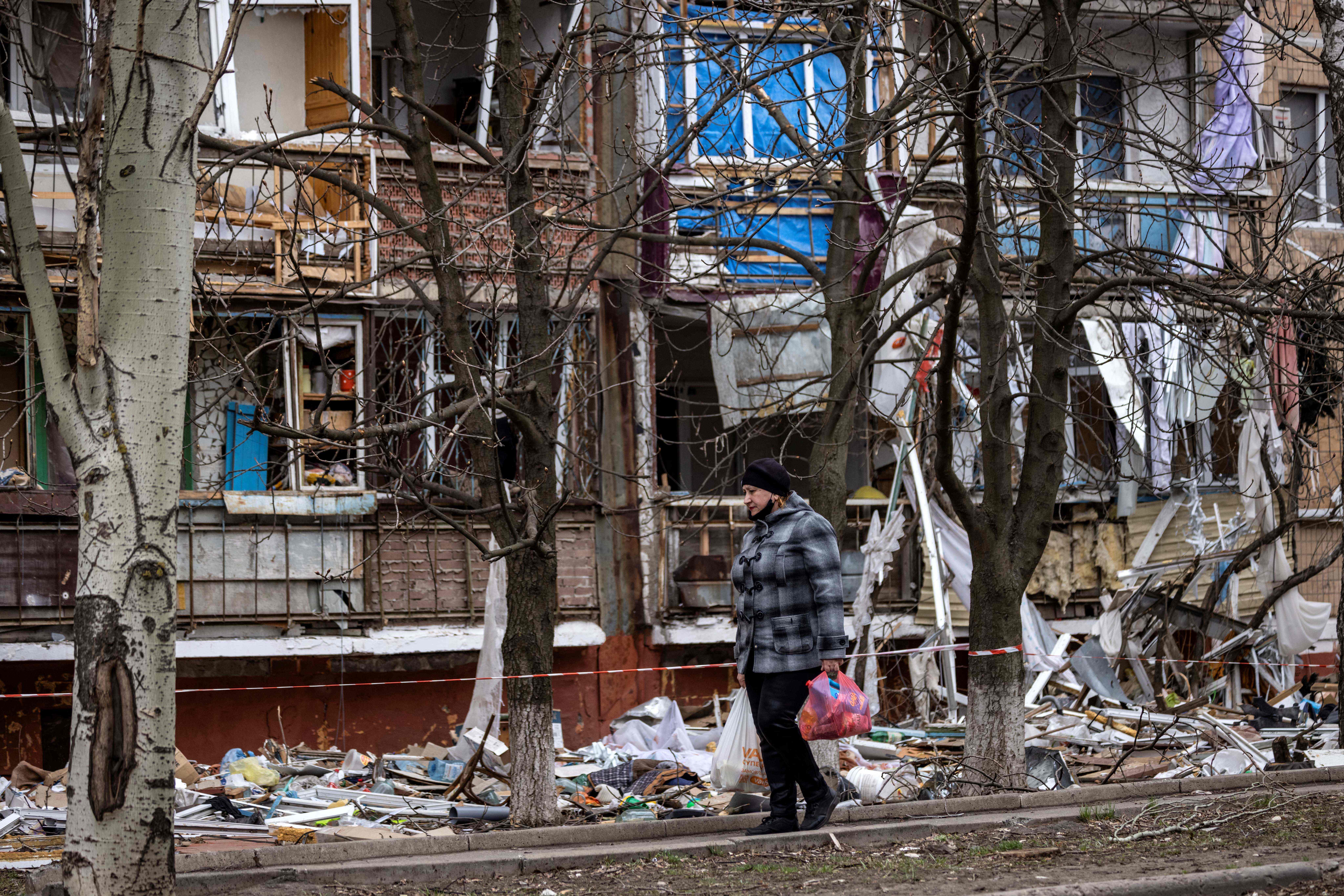 NATO is expecting Russia to conduct a "very concentrated" attack in the east of Ukraine, with the aim of capturing the entire Donbas region, Secretary General Jens Stoltenberg said Tuesday.
"We now see a significant movement of troops away from Kyiv to regroup, re-arm and re-supply, and a shift in focus to the east," he told reporters in Brussels. 
"In the coming weeks we expect a further Russian push in the east and southern Ukraine, to try to take the entire Donbas and to create a land bridge to the occupied Crimea."
Pro-Russian separatists already control parts of the Donbas region. Fighting has endured there since 2014, and Russian President Vladimir Putin formally recognized the two breakaway regions of Luhansk and Donetsk as independent republics, just before the recent invasion began. 
"So this is a crucial phase of the war," warned Stoltenberg.
Ukrainian Foreign minister Dmytro Kuleba will join NATO foreign ministers for a summit in Brussels Thursday, in which allies will "discuss what more they can do" as Ukraine "faces this new offensive", Stoltenberg said.
"Our allies are determined to provide further support to Ukraine, including anti-tank weapons, air defense systems and other equipment."
14 hr 8 min ago
EU proposes further sanctions on Russia including an import ban on coal
From CNN's Chris Liakos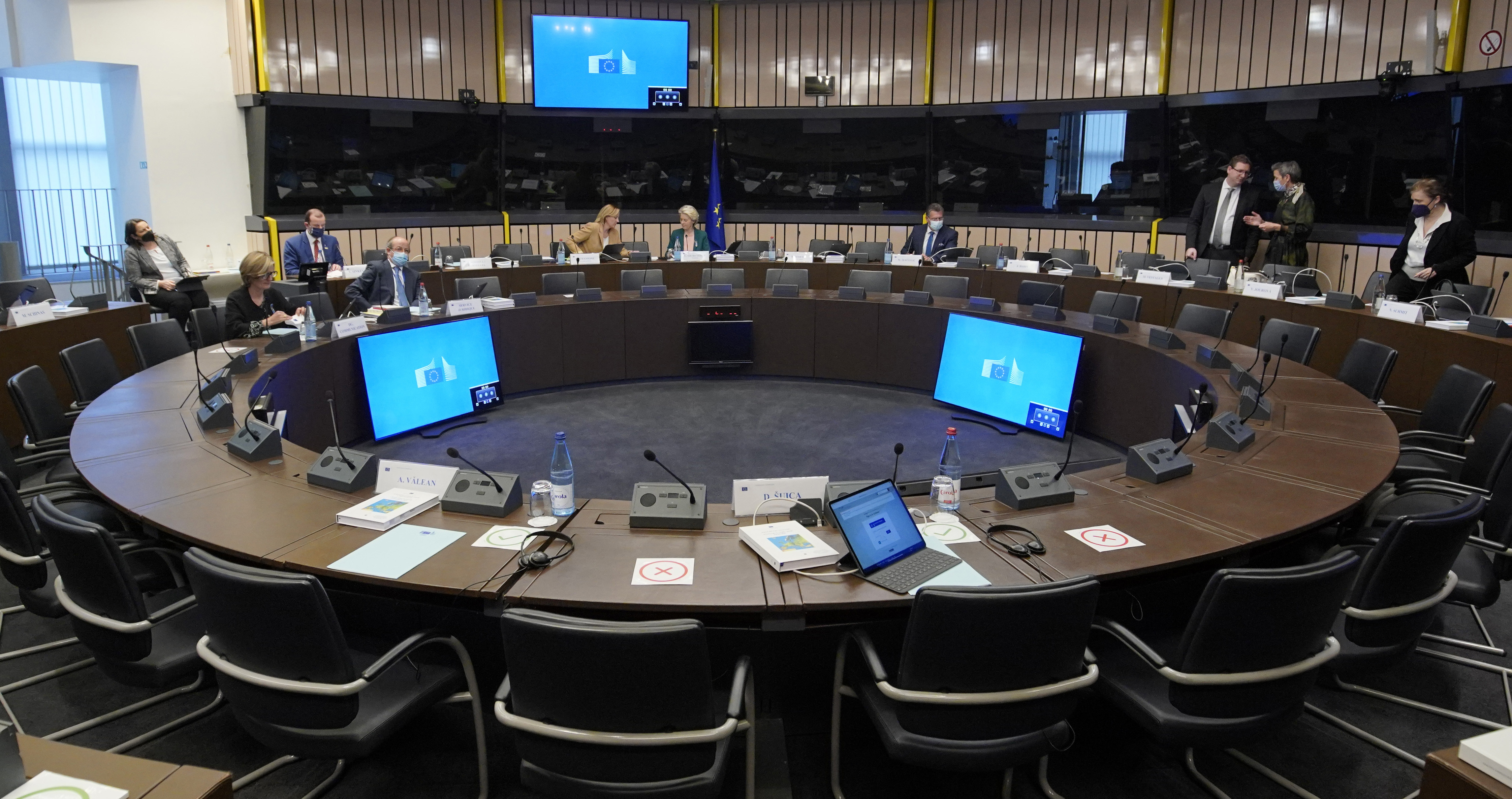 The European Commission said Tuesday it is proposing a fifth package of sanctions against Russia which aims to "cut even deeper into the Russian economy," European Commission President Ursula von der Leyen said. 
The proposed measures include an import ban on coal from Russia worth 4 billion euros per year (or about $4.3 billion).
"This will cut another important revenue source for Russia," von der Leyen said.
The Commission is also proposing a full transaction ban on four key Russian banks, among them VTB, the second largest Russian bank as well as a ban on Russian vessels and Russian-operated vessels from accessing EU ports.
"Certain exemptions will cover essentials such as agricultural and food products, humanitarian aid as well as energy. Additionally, we will propose a ban on Russian and Belarusian road transport operators. This ban will drastically limit the options for the Russian industry to obtain key goods," von der Leyen said in a statement.
The new package of sanctions also proposes further targeted bans on exports to Russia, worth 10 billion euros (about $10.9 billion), including technology such as quantum computers and advanced semiconductors, but also sensitive machinery and transportation equipment.
"We are working on additional sanctions, including on oil imports, and we are reflecting on some of the ideas presented by the Member States, such as taxes or specific payment channels such as an escrow account," said the European Commission President.
"It is important to sustain utmost pressure on Putin and the Russian government at this crucial point," she added.
EU Member States will need to sign off on the Commission's proposal.