Expected to outpace the first movie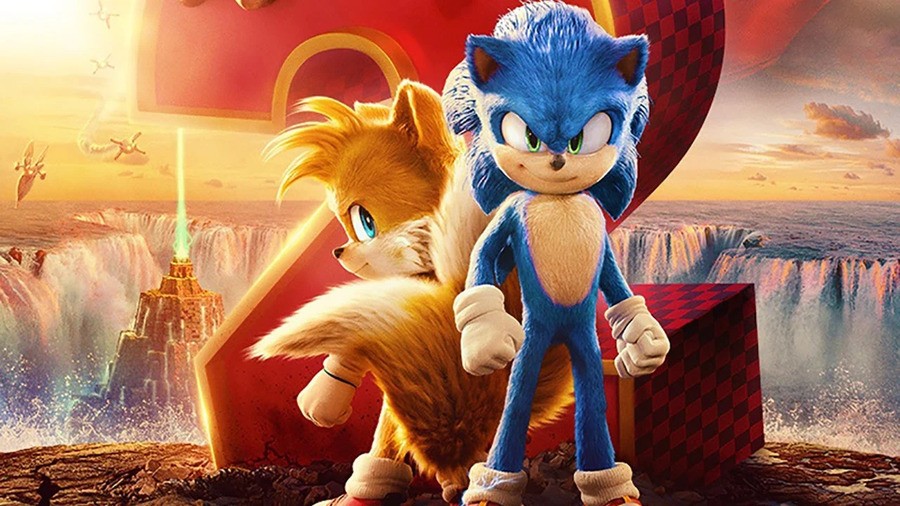 The Sonic the Hedgehog 2 movie has now officially been released in the US, and the opening weekend is currently on track to be bigger than the blue blur's first film.
According to Deadline, the Sonic 2 movie is currently racing towards a $60-$65 million opening across 4,234 theatres within the US. In contrast, the original 2020 film made $58 million across the first three days. Deadline provided some additional data:
"Sonic the Hedgehog 2's Thursday was $5M, or 66%, higher than the original 2020 movie's $3M Thursday previews, which started at 5 p.m. That movie saw a $20.9M opening day, of which previews accounted for only 14%, and a $58M three-day and $70M four-day weekend before finaling at $148.9M. The movie's legs were indeed impacted then by the onset of the pandemic and exhibition closing nationwide."
Compared to other movies, Sonic has run rings around Michael Bay's new action movie Ambulance with an estimated $7.25 million opening, the comedy-adventure Lost City – opening to $30.4 million and Sony's Morbius which is currently in its second weekend and has made $56.1 million locally.
You can see how the movie has gone in other locations around the globe in our previous post. At this point, it's already outperforming the original movie in certain overseas markets:
Have you gone and watched Sonic the Hedgehog 2 in cinemas yet? Give us your spoiler-free thoughts down below.
[source deadline.com]