Latest – Seven-time Super Bowl champion Tom Brady is retiring from football.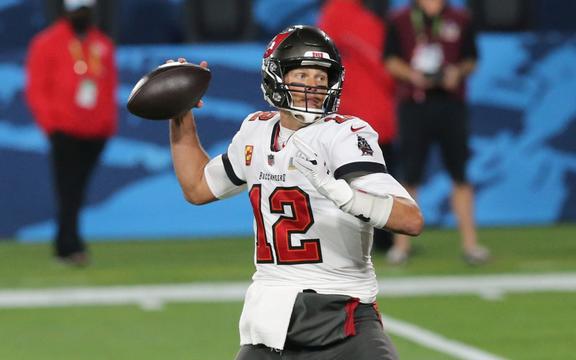 Tom Brady Photo: Icon Sportswire
The 44-year-old Tampa Bay quarterback said he would consult with his family and mull the decision perhaps "a month or longer" following the Buccaneers' divisional playoff loss to the Los Angeles Rams last Sunday, but he apparently didn't need that long.
Brady led the Bucs to a Super Bowl championship in his first seaason in Tampa in 2020 and signed a restructured contract that included next season, leading some to believe he might make a 2022 return at age 45.
He spent the first 20 seasons of his career with the New England Patriots, teaming with coach Bill Belichick to win six Super Bowls championships. His former top target there, Julian Edelman, weighed in quickly as retirement reports spread, posting a photo to Twitter with the comment, "Thanks for the memories, babe."
The certain future Hall of Fame inductee led the NFL in passing yards with a career-high 5,316 yards and tossed 43 touchdown passes, showing no signs of a physical decline.
Brady, a 15-time Pro Bowl selection and three-time league Most Valuable Player, is also the NFL's all-time leader in passes completed and attempted, passing yards and passing touchdowns.
-Field Level Media
Batter lead Brave to Super Smash title
The Northern Brave are the men's Super Smash champions.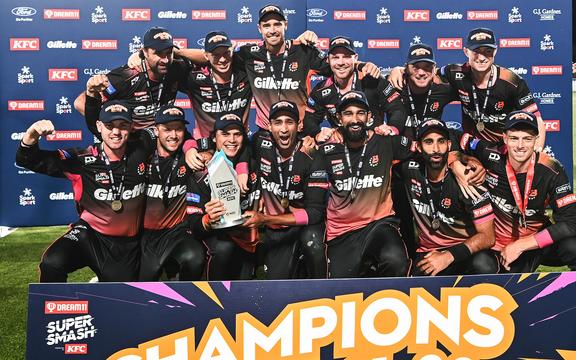 Photo: PHOTOSPORT
Sent in to bat by the Canterbury Kings, the Brave belted an imposing 217/5 after T20 career bests from both 21-year-old rising star Katene Clarke (71 off 34 balls) and Mitch Santner (92 not out off 40).
The Brave's spin trio of Santner, Ish Sodhi and Joe Walker then claimed six wickets between them in the space of eight overs through the middle to knock the stuffing out of the Kings' innings and reclaim the trophy they last held in 2018, taking the victory by 56 runs.
Phoenix knocked out of FFA Cup
Melbourne Victory have brought an end to the Wellington Phoenix's finest FFA Cup run.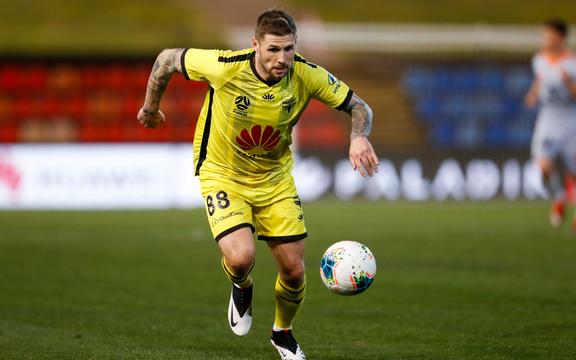 Gary Hooper Photo: PHOTOSPORT
The A-League leaders have beaten the Phoenix 4-1 in the second semi-final at GMHBA Stadium in Geelong, after trailing 1-0 at halftime.
English forward Gary Hooper gave Wellington the first-half lead and hope of securing a place in their first final in club history.
But Victory equalised midway through the second-half, took the lead in the 80th minute and scored a further two goals to secure their place in Saturday's FFA Cup decider against Central Coast Mariners.
Phoenix head coach Ufuk Talay was disappointed to concede four goals in the last half an hour.
Fines mount for men at Australian Open
Australian Open finalist Daniil Medvedev was fined for an outburst against the umpire in Friday's high-octane semifinal win over Stefanos Tsitsipas, who was himself penalised for illegal coaching.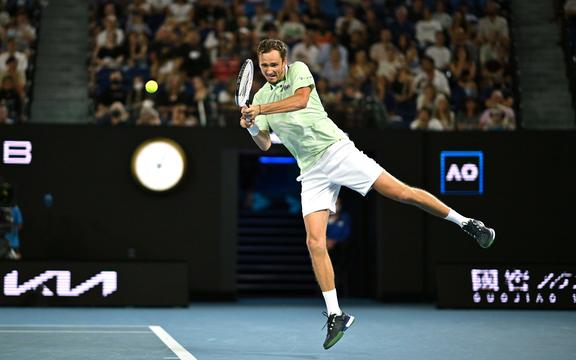 Daniil Medvedev Photo: PHOTOSPORT
In all, more than $69,000 in fines have been handed out for 24 code violations in the men's events – compared with just $9500 against five players in the women's competitions, tournament organisers Tennis Australia said.
Medvedev, who ranted at length at umpire Jaume Campistol after dropping serve late in the second set, was fined a combined $12,000 for two code violations, one for an audible obscenity and the other for unsportsmanlike conduct.
The world number two, who will play Rafa Nadal in Sunday's final at Melbourne Park, lost his temper while alleging Tsitsipas was receiving illegal in-match coaching from his father and, after losing the second set, told Campistol he was "a small cat".
The Greek, who received a warning for coaching during his four-set defeat, was fined $5000 for the offence and a further $8000 for two earlier similar offences.
The fines issued to Medvedev match those meted out to Canadian Denis Shapovalov during his fiery quarter-final against Nadal when, at one stage, he called match officials corrupt.
Temperamental Australian Nick Kyrgios was fined $10,000 for three offences.
The first two stemmed from his loss to Medvedev in the second round, and the third was for racquet abuse during his doubles semi-final with Thanasi Kokkinakis.
Oceane Dodin is the only main draw woman to receive a penalty, a $3000 fine incurred during her opening round loss.
– Reuters
Tennis champion's stalker to be sentanced
A 35-year-old man has been found guilty of stalking U.S. Open tennis champion Emma Raducanu, British media reported.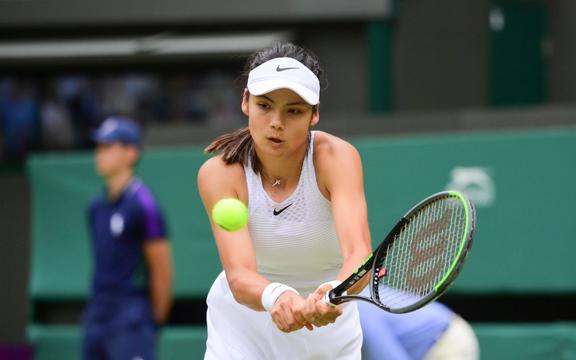 Emma Raducanu Photo: PHOTOSPORT
Bromley Magistrates' Court convicted Amrit Magar on Friday after he was captured several times on door camera footage at the 19-year-old player's house in south London, where she lives with her parents.
Magar, a former delivery driver, left Raducanu flowers, a love note and a hand-drawn map, picturing his 37km walk from his house in northwest London to reach her, the court heard, according to the Daily Mail.
He will be sentenced by the court next month.
"Since all this has happened, I have felt creeped out," Raducanu said in a statement to the court, according to the Daily Mail. "I feel very apprehensive if I go out, especially if I am on my own.
– Reuters
Jamaica's bobsleigh team are back
Jamaica's bobsleigh team are determined to overcome financial issues and challenges thrown up by the Covid-19 pandemic as their four-man line-up returns to the Winter Games for the first time in 24 years.
Jamaica's bobsleigh teams have been a welcome sight at Winter Games ever since the nation, known more for its tropical climate, beat the odds to qualify for the 1988 Calgary Olympics which inspired the feel-good Disney film 'Cool Runnings'.
But the team faced difficulties in their preparation for the Beijing Games due to travel restrictions.
"We're a bunch of guys who literally came together for the first time on the 18th of September, not by our own fault but the Covid situation and travel restrictions," bobsleigh pilot Shanwayne Stevens said.
"…To achieve what we've achieved in such a short period of time is a testament to the hard work everybody has put in outside of being together.
"Because we knew that what we wanted to do was achieve one goal and everybody put in the work so that when we came together. It was a lot easier for us to sort of gel together and then perform really well."
The team are looking to make amends following their near-miss four years ago when they failed to qualify for Pyeongchang by one spot in the world rankings.
Jamaica will also compete in the two-man bob and the women's monobob, making it the first time in Olympic history that the country has qualified for three bobsleigh events.
– Reuters