Australian Open organisers are still unsure if defending men's champion Novak Djokovic will play at next month's Grand Slam.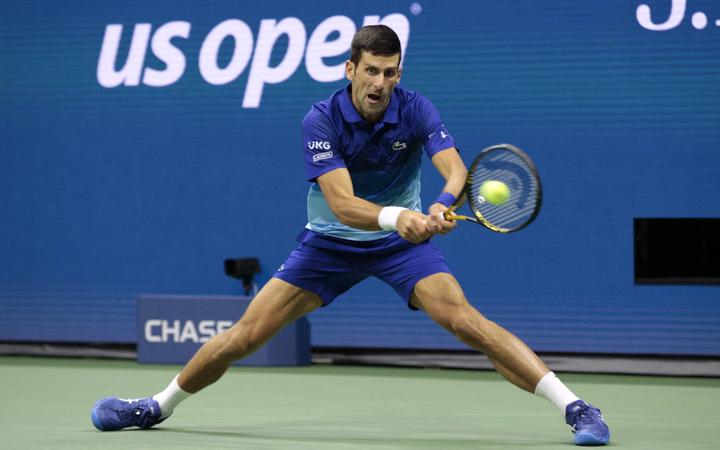 Photo: AFP
Serbia's Djokovic, 34, had not spoken publicly about his vaccination status.
All players and staff at the Australian Open must be vaccinated or have a medical exemption granted by an independent panel of experts.
"If Novak shows up, he'll be vaccinated or have a medical exemption," tournament director Craig Tiley said.
However, Tiley was confident Spain's Rafael Nadal would be there despite testing positive for Covid-19 this week.
The Australian Open started in Melbourne on 17 January, with players starting to arrive in the country over the next week for warm-up events.
Djokovic was down on the entry list, and was also named in the field to play for Serbia in the ATP Cup, which started in Sydney on 1 January.
Tiley said "a small percentage" of unvaccinated players and staff would be granted medical exemptions. He said he was not aware of any players informing organisers they had an exemption.
Based on information given by the players, the WTA said 85 of the world's top 100 women had been vaccinated, with the ATP putting the figure in the men's game closer to 90.
– BBC
NHL players not going to Olympics
The National Hockey League said it will not send its players to compete in the men's ice hockey tournament at the Beijing Winter Olympics after the regular season schedule was disrupted due to a surge in Covid-19 cases.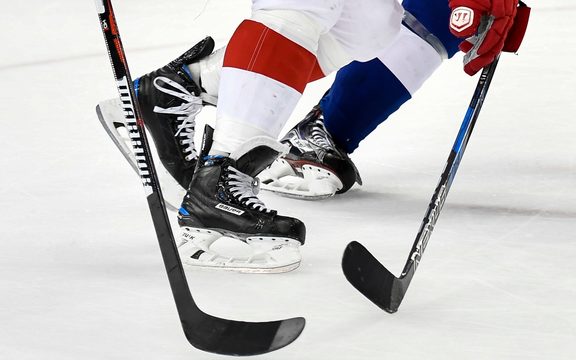 NHL. Photo: Photosport
"Unfortunately, given the profound disruption to the NHL's regular-season schedule caused by recent COVID-related events – 50 games already have been postponed through December 23 – Olympic participation is no longer feasible," NHL Commissioner Gary Bettman said.
The NHL agreed last September to pause its regular season so the world's top players could compete in Beijing but could withdraw from the agreement if Covid-19 disruptions forced games to be rescheduled during the Olympics window.
With Covid-19 spreading through team locker rooms, the NHL, in an attempt to combat the outbreak, brought its Christmas break forward to shut down operations from Wednesday through to December 27.
The NHL had until January 10 to withdraw from the February 4-20 Olympics without financial penalty.
– Reuters
NBA won't pause season
The National Basketball Association (NBA) has no plans to pause its season despite a surge in Covid-19 cases, league commissioner Adam Silver said.
Seven games have been postponed since last week, with a report on the league's website saying at least 84 players from 20 teams had entered health and safety protocols as of Wednesday (NZ time).
Photo: AFP
US media reported the 10 NBA teams playing on Christmas Day have been told the times of their games could change due to Covid-19 reasons and decisions could be made as late as Saturday.
Silver told ESPN in an interview the league had "no plans right now" to halt the season.
"We have of course looked at all the options, but frankly we are having trouble coming up with what the logic would be behind pausing right now.
"As we look through these cases literally ripping through the country … I think we're finding ourselves where we knew we were going to get to over the past several months, and that is this virus will not be eradicated, and we're going to have to learn to live with it."
– Reuters
Labuschange goes to No 1
Australia run-machine Marnus Labuschagne has displaced England captain Joe Root to claim the world's number one test batter spot following a run of big scores in the ongoing Ashes series at home.
South African-born Labuschagne scored his sixth test century and followed it up with a 51 in the second test in Adelaide to help Australia take a 2-0 lead in the five-match series against their arch-rivals.
Photo: PHOTOSPORT
Root managed to score a half-century in each of the first two tests and dropped to second in the list of test batters.
Labuschagne's first four tests for Australia came when the side were without banned duo of David Warner and Steve Smith.
After making his debut three years back against Pakistan, Labuschagne lost his place in the side and only returned as a concussion substitute for Smith in the 2019 Ashes series in England.
The 27-year-old, who started the ongoing series ranked fourth, scored 74 in the hosts' opening win in Brisbane and his average of 62.14 is second only to Don Bradman's legendary mark of 99.94 among those who have batted in 20 innings or more.
– Reuters
Schumacher named Ferrari reserve driver
Mick Schumacher will combine his race seat at Haas in 2022 with a role as Ferrari's reserve driver.
The 22-year-old German will share the Ferrari reserve position with former Alfa Romeo driver Antonio Giovinazzi.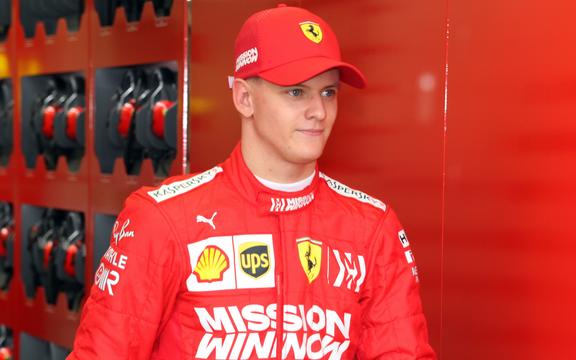 Photo: PHOTOSPORT
Giovinazzi will assume the role at 12 races while Schumacher will fill in at the other 11 when the Italian is racing in Formula E.
A reserve driver stands in for the regular drivers if they are unable to race.
Ferrari team principal Mattia Binotto said of Schumacher, son of seven-time champion Michael Schumacher: "He is a Ferrari driver. We should not forget that. He has been part of the academy and the reason we have an academy is to identify who can be the next Ferrari driver for the future."
Binotto, speaking at Ferrari's pre-Christmas news conference, praised Schumacher's performances in his debut season with Haas in 2021.
"If I look at the last races he was a lot closer to cars ahead even though Haas did not really develop the car at all," Binotto said. "So the fact he was closer showed he had good improvement on the speed itself."
– BBC
Liverpool captain questions player welfare
Liverpool captain Jordan Henderson said player welfare is not being taken seriously enough following the Premier League's decision to continue playing despite a surge in Covid-19 cases.
Ten league games have been postponed this month due to outbreaks and 90 new cases were detected among players and staff in the past week, but clubs agreed this week to fulfil the busy festive fixture schedule.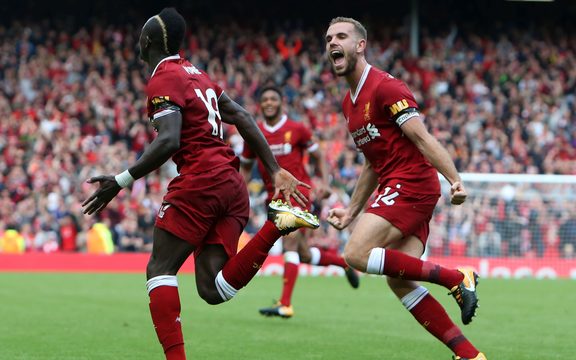 Liverpool's Sadio Mane (left) celebrates with Jordan Henderson Photo: Photosport
Liverpool assistant manager Pep Lijnders said it was "absurd" to play twice in four days while missing a number of key players due to Covid-19 and injuries, while Chelsea boss Thomas Tuchel said players' health and safety was at risk.
"I am worried about player welfare and I don't think anybody takes that seriously enough, especially in this period, when COVID is here," Henderson told BBC Sport on Thursday (NZ time).
"There is no communication with players in terms of what they think … I think (players) need to be a part of the conversation because, ultimately, we are the ones that are going out and feeling it and playing it.
"We will try to have conversations in the background and try to have some sort of influence going forward, but at the minute I don't feel the players get the respect they deserve in terms of having someone to speak for them independently."
Aston Villa manager Steven Gerrard said dealing with player welfare is currently "a challenge".
– Reuters