The Freyberg family's new Mankato Travel Center and Ten20 Tavern is a haven for semi-truck drivers who've long hoped for a full-service truck stop in Mankato.
But the business also aims to be a place for area residents to eat, have a drink, get gas and maybe wash their vehicle or pets.
"It was my idea, but they expanded on it," Steve Freyberg said of his idea for a truck stop and sons Corey and Tyler taking it to a higher level.
The center, which has started a soft opening as contractors finish up final work, is at 1310 Adams St., along Blue Earth County Road 12.
"The truckers are happy," Corey said. "It's been a dream for us for a while and it's finally come true."
The city has long been in need of a large truck travel center as semi traffic has soared in recent years, thanks to a growing industry base and businesses such as the Walmart distribution center. In recent years truck drivers have often had to resort to parking alongside roads, a dilemma for the city and truckers because of safety concerns.
A semi-truck driver named Jeff, who did not want to give his last name, was checking out the center and restaurant. A Texas resident, he drives for Tyson Foods and was delivering a load he had picked up in North Carolina.
"It's about time they opened a place like this, especially with Walmart (distribution center)," he said, pointing toward the massive center just to the northwest. "I made one of the first deliveries to Walmart when it opened."
He gave his stamp of approval to the restaurant, which he said is a nice break from the food available at most truck stops now. While sit-down restaurants at truck stops were once sought out by truckers, people on vacation or locals because they were known for good food at a reasonable price, Jeff said that's no longer the case.
"Just about all the truck stops just have fast-food chains now," he said.
Tyler Freyberg said they had considered having a fast-food chain at the Mankato Travel Center. "We thought of it, but when we talked to truckers, they wanted homemade food so that decided it for us."
The Freybergs hired two people with longtime experience in the restaurant business — general manager Marti Bennett and executive chef Tyson Dull, who was the chef at the former Bonfire and at Rounders. Heather Tyree is the bar manager, while Sean Mahowald is the convenience store manager with Tyler Johnson, assistant manger.
"We've been fortunate to hire good people," Corey said.
WEB Construction is the general contractor on the project with Pioneer Bank doing the financing.
The Freybergs said they not only wanted to ensure truckers have everything they need, but also want to cater to area residents.
Sprawling complex
The Mankato Travel Center has 68 overnight semi-parking stalls, eight refueling lanes, gas pumps for passenger vehicles, a soon-to-open car and pet wash building, and a 24-hour convenience store.
The Shell gasoline pumps take the Hy-Vee rewards card and there is a reward program available for truckers and fleets buying diesel.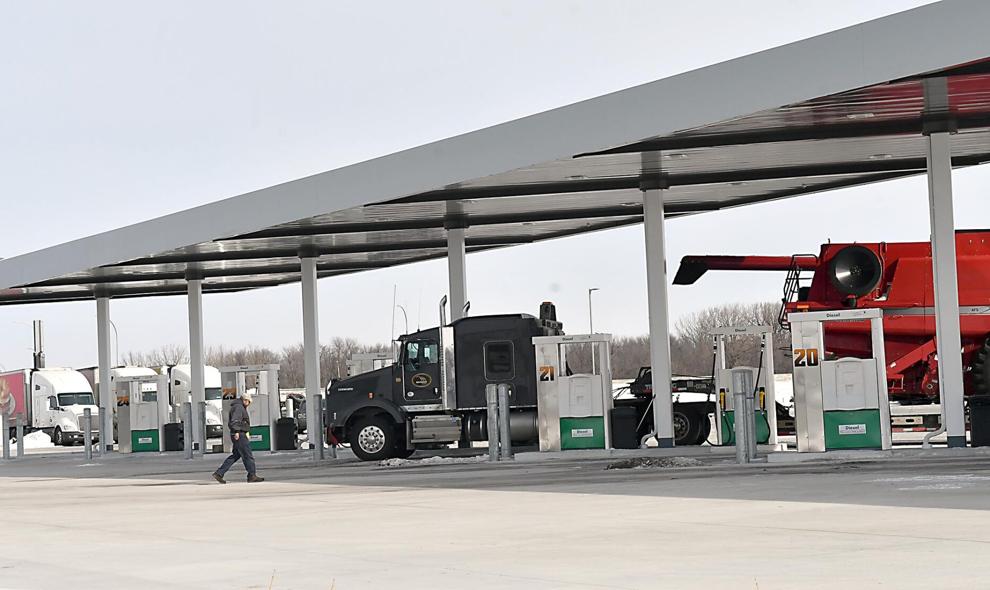 Corey said the restaurant is getting good reviews from truckers, and locals are starting to check it out.
"A lot of these truckers are on the road Sunday night to Friday night and are looking for a good place to eat home-cooked food," Corey said.
When they were trying to come up with a name for the restaurant, an employee turned to CB radio codes that truckers use when talking to each other. "She was looking up trucker lingo and 10-20 is 'What is your location?' " Corey said.
For drivers in a hurry, the convenience store has a variety of grab-and-go food.
On half of the second floor, Mankato Travel Center has a truck drivers' lounge, which has four showers, a laundry and a spacious, sunlit area for drivers to relax and do their paperwork.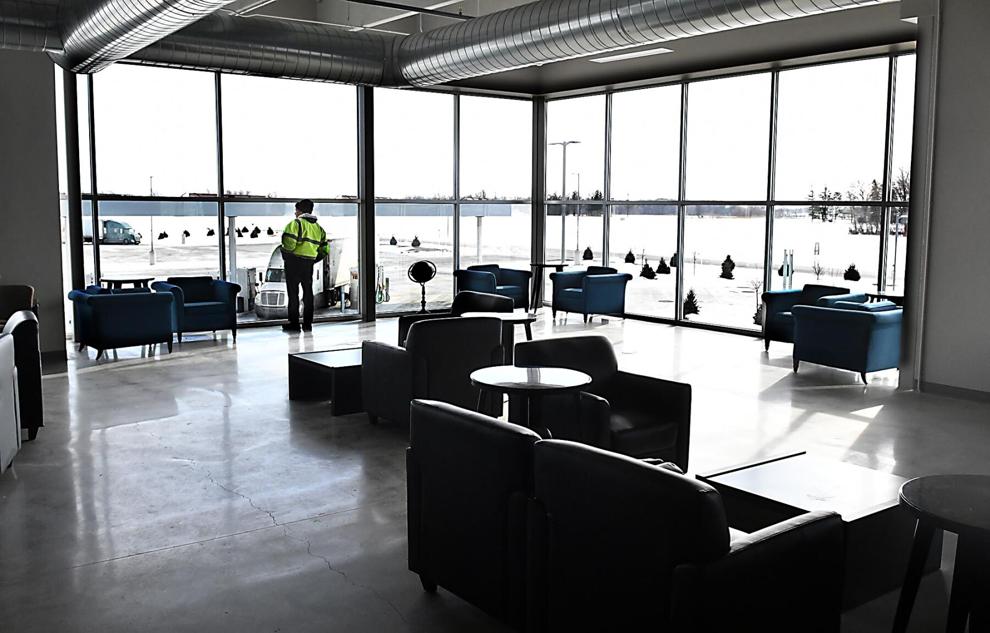 The other half of the second floor is an entertainment area that's still under construction but will be open to the public.
A large golf simulator is being built, which can be rented by the hour or used for league play. Pool tables, shuffle board, beanbag toss games and tables will fill the room, with people able to get food and drinks from the restaurant on the first floor.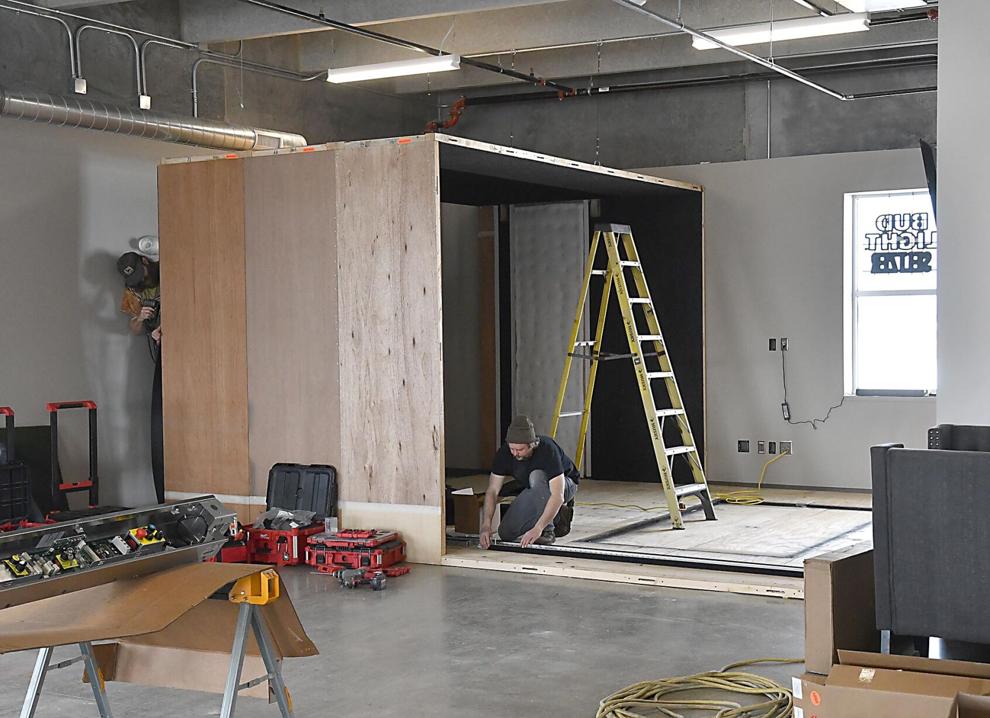 The travel center has a full bar in the restaurant area, with both open until 11 p.m.
The Freybergs have a couple of more acres of land for future expansion of more overnight truck-parking lanes.
And they're considering creating a few reserved parking lanes at the truck stop.
"Those are a big thing out East. Drives call ahead and reserve a spot for a certain fee, and they have a guaranteed place to park. Drivers have said that when it's busy, they need a spot so they're willing to pay for it," Corey said.